The 2012 Mommybites Summit is co-sponsored by SquareSpot and The New York Kids Club.
SHOP * PLAY * LEARN
Who: Expectant moms, moms and dads of babies, toddlers, and school-aged children

When:   May 2, 2012  6:00 - 9:30  PM

Cost:  $25 ($40 at the door).
The first 150 people to sign up will receive a Britax stroller organizer valued at $30 AND a SquareCard, your VIP pass to over 100 high quality, family-friendly retailers in NYC valued at $50!!  (You must attend the event to redeem your gift.)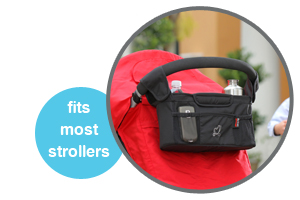 About the event:
Join us at The New Yorker Hotel on Wednesday, May 2nd at 6:00 PM for an evening of learning, socializing, & shopping. Enjoy wine and delicious food, mingle with other moms, win incredible prizes, and take home fabulous goody bags!  Hear from The Happiness Project author Gretchen Rubin. Learn from parenting experts at our new speakers corner.  Experience the ultimate moms' night out and sign up now!
Gift Bags:
Get ready to go home with some great swag!  You will go home with incredible parenting books &  amazing products.  Everyone will also receive free  raffle tickets to use for our many exciting prizes.
Speakers Corner:
Have any parenting questions?  In addition to our keynote speaker, Gretchen Rubin, author of The Happiness Project, stop by our Speakers Corner where there will be top parenting experts on hand for private discussions on any child rearing questions you may have.  Sleep?  Tantrums?  Nannies?  Pottytraining?  Weight Loss?  You name it and we've got a professional to help.
Vendors:
Come check out our vendors!  We will have over 60 of them showcasing the latest baby, kid, and parenting products and services.
What's Cooking?:
Get ready to eat, drink, & be merry!  Enjoy pasta stations, passed hors d'oeuvres, wine & cheese, & delicious desserts.  Don't worry – we will serve plenty of non-alcoholic drinks for all of you expectant moms out there!
Agenda:
5:30 – 6:00 p.m: Registration
6:00 – 7:00 p.m: Keynote – Gretchen Rubin, author of  The Happiness Project
7:00 – 9:30 p.m:  Shop, eat, meet, mingle, prizes and more during this dedicated vendor time!
*All adults are welcome, including moms, dads, caregivers, grandparents, etc. Sorry, no children, please.