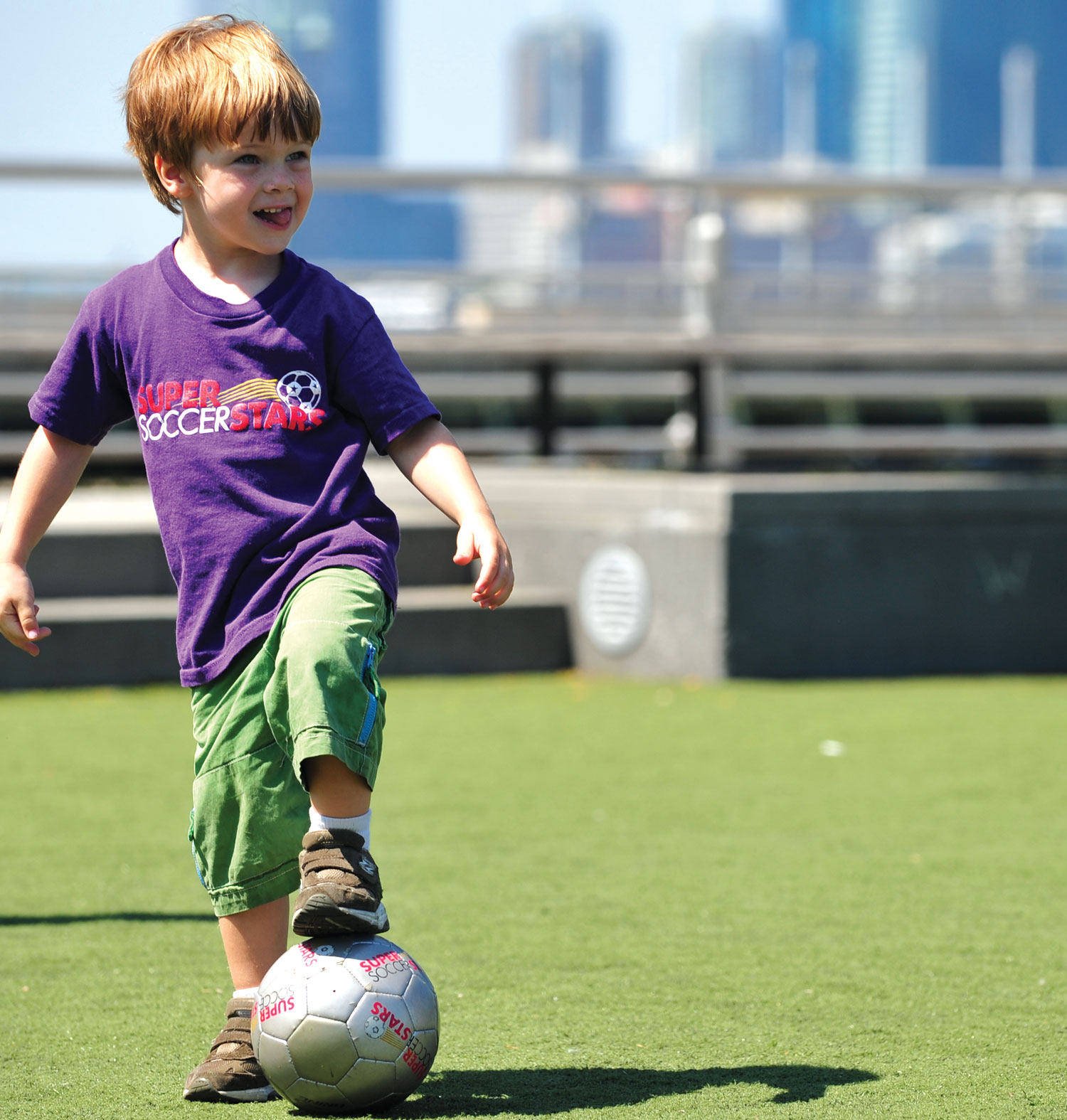 Have you heard about Super Soccer Stars and been wanting to try out a class for your little one before signing up for a summer class?  Or are you just looking for a fun weekend activity for your 2, 3 or 4 year old?
If so, then we hope you join us for our upcoming Super Soccer Stars Sample Classes, which we are hosting this year in both Prospect Park and Cadman Plaza.
Some of you may know that Super Soccer Stars — New York City's most popular soccer program — offers a unique Summer flexible drop In program where kids can take classes when convenient for them (7 days a week) throughout the summer months.  Everyone who attends one of the sample classes will get two extra classes for the summer if they purchase a flexible pass — that's 12 classes for the price of 10!  

The Park Slope classes will take place at the lawn adjacent to Prospect Park West and 13th Street.  (Enter at either 15th Street or 9th Street).  Limited space is available, so sign up today!  We look forward to seeing you and your little future Super Soccer Stars there!