Communicating With Your Nanny: Teleclass Re-cap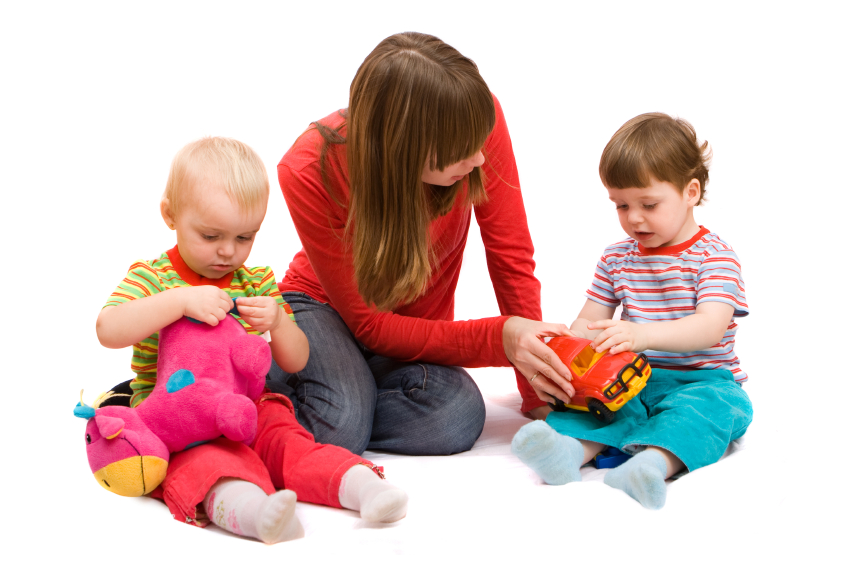 Whether it's your nanny, daycare provider, or the Saturday night babysitter, life can get crazy enough that we forget the importance of good communication with our caregiver.
Open and honest communication between the nanny and parent not only makes for a smoother day, but it is also important for the children's wellbeing. Honing communication skills makes both the parent's and nanny's job easier and paves the way to a true partnership in raising the children.
This week, Mommybites held an illuminating teleclass, generously sponsored by CareAcademy.co and expertly presented by Kellie Geres and Debbie Farr, who walked us through some strategies for good communication between parents and nannies.
In case you missed it, you can find a link to the recorded teleclass HERE.
Kellie and Debbie discussed how to have a difficult discussion about really sensitive issues, the best approaches for communication between parents and nannies, tools and tips to make communication easier throughout the day, an easy-to-make contract you can use to avoid most issues that arise within a nanny/family relationship, and more.
The following Q&A provides more detail about what was presented in the class:
What are the keys from your perspective as a nanny to begin early on to forge relationships with parents? 
Make time to talk – and most importantly – make time to listen. We all get caught up in the busy-ness of our lives, but really sitting and listening to the other person, when you're not distracted by kids, technology, etc., is important. 
In your experience what are the most common conflicts that arise between parents and their nannies?
Job creep – when the nanny may empty the trash or wash a load of clothes and then the parents expect that to be done ALL THE TIME. Difference in caregiving – for instance, if a nanny is not allowed TV time with the kids during the week, and then the parents allow hours of it on weekends, it's frustrating to the nanny. Potty training or sleep training is also big. Parents need to stick to the plans on weekends,if the nanny and the child are to be successful during the week.
Parents may feel guilty leaving their children with their nanny. What are your thoughts on alleviating some of the tension that may arise? 
Nannies are not there to replace the parent, but they are part of the team. Kids pick up on these feelings, so treating your nanny as an equal is important and will help end those tug of wars not only with yourself, but also with the kids.
How should parents and caregivers communicate to avoid feeling undermined? 
If there is a disagreement or someone is not following the plan, don't do it in front of  the kids, but definitely bring it up when you can have a moment alone. "When you do X it make me feel Y."  It's confusing and frustrating for the nanny, and it can confuse the kids as well.
What are some tools parents and caregivers can use to communicate? 
Everyone is busy, but you MUST communicate. One thing that worked for me was to have MB call me on her way home, and while the kids were eating dinner, or engaged in a book or playing, I could give her a run down of the day. This way, when she walked in the door, all her attention could be spent on the kids.
Another is a nanny log. This can be a simple composition notebook in which the nanny logs all that went on that day. If it's a younger child: when they peed and pooped, what they ate, when they slept. If an older child: homework finished, reminders for the next day, or even end of the week. 
Email is also a great tool for those quick notes, reminders and questions. Set up parameters of when it's appropriate to call an employer at work, or just send an email or leave a note in the log. I've called MB at work when her child is sick, and sent an email letting her know when the meds were taken and if the child ate anything, slept, felt better, etc.  
What are some basic communication strategies that parents can use with their nanny, babysitter or caregiver?
Start with the positive: respectful, honest, clear, succinct.  Listen more than talk, using active, reflective listening. Watch body language. Timely follow-up.
What are some common issues parents may have with their nanny or caregiver?
Miscommunication

Differences in child-rearing

Little things that build into big things

"Mommy guilt"
How can parents lay the foundation for getting on the same page as their nanny?
Practice good communication skills

Documentation – hand-written notes, phone calls, emails, logs

Make sure you're on the same page with child-rearing techniques

Don't be afraid to revamp things. 

Listen to each other, as well as the children
When a situation or sensitive issue does arise, what can parents do to respond to the needs and concerns of their nanny or caregiver?
Practice good communication!

Be clear in your own mind what the issue or situation is

S

eek first to understand, then to be understood

Don't take it personally

Set up a meeting, privately, one-on-one

Be specific & take notes

Follow up
Kellie Geres served on the International Nanny Association (INA) board of directors for over 10 years in numerous positions, and in 1997, she was named INA Nanny of the Year. Kellie is the current president of the Domestic Estate Managers Association (DEMA) DC Chapter. She is also past president of Association of DC Area Nannies (ADCAN), the longest running nanny support group in the country. Kellie maintains several industry related blogs including www.nannygroups.com, www.NNRW.org and is part of the Development Team of Regarding Nannies, and a trusted advisor to SitterCycle.com.
Debbie Farr received her Ph.D. in family studies and human development and has worked in various parent and family related capacities for over 30 years. Through her new company, Flourishing Families, Debbie offers one-to-one parent and family consultations as well as workshops and trainings for parents and professionals. Debbie has worked as a director for a family resource center, worked in numerous school districts throughout the country, as well as taught at the university level and is currently working with SitterCycle's positive discipline strategies.