Conscious Discipline Teleclass Recap
Conscious Discipline (CD) is a classroom management and classroom discipline approach that utilizes a unique set of tools and instructor resources. It is a mindfulness approach to classroom management based on current brain research, child development and best practices. The program is the brainchild of Becky A. Bailey, Ph.D.; an internationally recognized expert in childhood education and developmental psychology. Dr. Bailey defines CD like this: "Conscious Discipline is a comprehensive, multidisciplinary self-regulation program that integrates social-emotional learning, school culture and discipline.
This week, we held a highly informative teleclass, expertly facilitated by Emma Lougheed and Brid Martin, the co-founders of Pine Village Preschool– also our generous sponsor. Emma and Brid discussed in-depth details about Conscious Discipline, how it works and how to develop it at home.
In case you missed it, you can find a link to the recorded class HERE.
Here are some extra resources that our experts discussed, for your ongoing reference and support:
The Whole Brain Child by Daniel Siegel
The Mindful Child by Susan Kaiser Greenland
Midsight by Daniel Siegel
The Conscious Parent by Shefali Tsabary
Generously sponsored by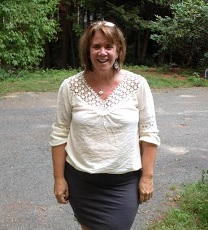 Emma Lougheed is the Co-Founder of
Pine Village Preschool
, a Spanish Immersion Preschool serving Toddlers and Preschoolers, with weekend and summer programs for school aged children as well.  Emma earned her Bachelors Degree in Early Childhood Education and Special Needs in 1987, from Lesley University.  She began her career in early childhood working in a program for children with moderate to severe emotional and cognitive challenges on the North Shore of Massachussets.  From there she spent three years at Bay Cove Elementary School in Allston, joyfully teaching in a 5th grade classroom. Emma is the proud mom of 3 sons, all now in enrolled college. In 1993, she began a family child care program in Brighton which she ran for 7 years.  In 1998 she met Brid Martin, and together they spent the next 2 years working together and supporting family child care providers in Boston, through neighborhood networks, city collaborations and educational opportunities. In 2001, Emma and Brid decided to combine their programs and open Pine Village Preschool in Brighton. Today Pine Village has 8 locations in and around the Boston area and Metro West, serving over 400 families each year.  
Brid Martin has a BA in English and History and a higher Diploma in Education from the National University of Ireland, Galway (NUIG). She is currently pursuing a Master's Degree in Mindfulness Studies at Lesley University, Cambridge, MA.