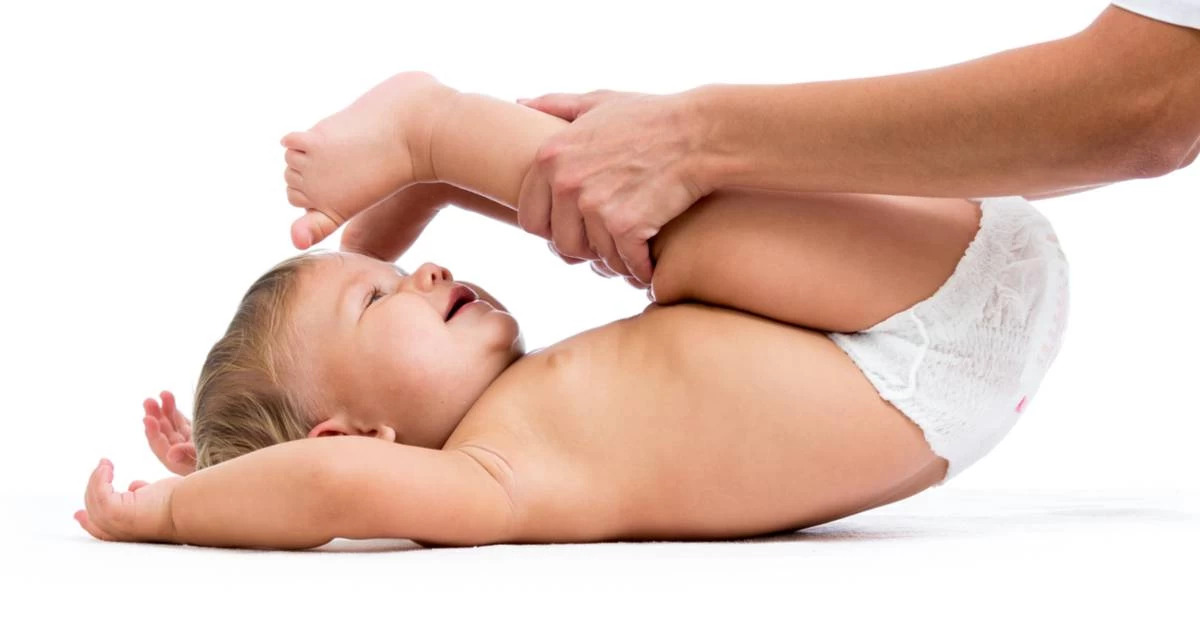 We all strive to obtain great posture and possess a strong core. We've survived multiple Pilates and yoga classes to improve ourselves but have we done the proper work with our babies to ensure they too achieve a solid core?
Why It Is Important to Strengthen a Baby's Core
A strong core is essential for babies to successfully meet their developmental milestones, such as: independent sitting, pulling-to-stand, crawling and walking. A strong core also allows our babies to sustain a posture against gravity, which will aid development of their fine motor skills (small muscles in the hand), perceptual skills and communication.
There are many positions that promote core or "trunk" strengthening, and as a parent, it's important to identify all of these opportunities to maximize your baby's strength. The best part of doing this "work out" with your baby is that it doubles as great time for bonding, promotes language , communication, reciprocal eye contact, and gives you tons of time for praise and kisses When working on trunk strengthening, it's crucial that: 1. your baby's head is straight and 2. your baby is looking at you. This proper head position allows for development of your baby's muscles in the right way.
Unsupported sitting typically begins around five months for a handful of seconds. When your baby is six months old, he should be able to sustain a seated position on the floor for approximately 60 seconds. As a physical therapist who has worked with many amazing babies, I have noticed that many of our babies have weak trunks- weak flexors (muscles in the front of the body) and extensors (muscles on the back of the body.)
Some Examples of How to Strengthen a Baby's Core
When your baby is about four months old, sit in a "V" position on the floor, and have your baby sit facing you, between your legs, with your inner thighs cushioning the sides of his body. This way you can prevent him from falling to the front, side or backwards. After all, babies have until the first year of life to fully develop their protective reactions, or perhaps better said, their ability to place their hands out to prevent falling on their heads. While in this "V" position, introduce toys, rattles, rings from a ring stacker, and shaped blocks in front of your baby or to each side- only a few inches out from your baby's body. You may initially have to stroke your baby's hand to get him to grab the toy. Once he starts batting or grabbing these toys, increase the distance to challenge your baby's body. Also encourage your baby to twist and reach to successfully retrieve toys.
Another activity to promote strengthening is to lay your baby on his back, and move his feet up to his mouth and back down. Your baby will start to actively do this himself, which will help to strengthen his lower abdominals- kind of like reverse baby crunches!
During tummy time, encourage your baby to push up onto his forearms or hands. Dangle a toy in front of your baby's body and encourage him to reach for it. This way, he is not only working on his reaching skills, but also working out his back muscles too.
Another great position is to lay your baby on his back on your thighs with your feet propped up on the coffee table and you seated on couch. Have your baby work to sit up little by little from that position. You can even play around with the angle your body makes; a steeper angle with your thighs is easier and the more horizontal your thighs are to the floor, the more challenging. Encourage a tiny "sit-up" even if your baby is moving his head/neck and chest a little bit. This slight movement can be encouraged once again by having your baby retrieve a toy.
By no means am I asking you to have your baby perform a "Sun Salutation" or "the 100's." However, it's so worth the effort to take advantage of all those special bonding moments you're already having to help lay down that strong foundation for your baby to have a core possibly stronger than yours!
]
Read Next | Coparenting Done Right: Establishing Partnership
---
Amanda Math MPT, is a principal physical therapist at Jumping Jax NYC. She graduated with a Bachelors of Science in Kinesiology from Indiana University and a Master of Physical Therapy from Rutgers University/UMDNJ. She has extensive experience working with children of all ages. She has been evaluating and treating infants, toddlers and children with a wide variety of developmental, neurological, musculoskeletal, and congenital impairments. She has treated in the home, special education pre-schools and regular education schools. Additionally, she has worked as a primary evaluator for Early Intervention (ages 0-3) and CPSE Preschool (ages 3-5), as well as, screener for the CSE School Age population (ages 5-21) determining gross motor delays.
Amanda incorporates her passion for physical therapy with her love of athletics and has completed extensive course work in Sensory Integration, NDT (Neuro Developmental Training,) Pediatric Orthopedic Rehabilitation, DIR/Floortime, and Communication Disorders.
Like what you read? JOIN the Mommybites community to get the latest on FREE online classes, parenting advice, events, childcare listings, casting calls & raffles, and our Parents With Nannies Facebook group. SIGN UP NOW!
Hire a Nanny in the New York Metropolitan Area
Manhattan Nannies
Westchester Nannies
Brooklyn Nannies
Queens Nannies
Staten Island Nannies
Bronx Nannies
Long Island Nannies
Connecticut Nannies
New Jersey Nannies