Do you want to teach your children how to recycle? When life gets hectic, we often forget about the little things —tossing a plastic bottle in the right bin or shutting the lights off when we leave the room. Kids can be good advocates for change. You just have to guide them and show them how to have fun.
Read about the five lessons below to teach children to reduce, reuse and recycle.
1. Why Bother Recycling?
In 2015, the United States generated more than 262 million tons of trash. Where does it all go? Unfortunately, it doesn't just disappear. Teach children that everything you buy and throw away —whether it's a toy or a bag of potato chips —is still out there somewhere, typically in a landfill.
Recycling is great for our environment. Instead of sitting in a landfill or burning in an incinerator, trash can find a second life, conserving the Earth's natural resources —like trees and water. Recycling also reduces the consumption of fossil fuels and prevents increased pollution.
2. How Can We Use Less?
The first step of recycling is to reduce —use less than we currently do. It all starts with a simple dinner lesson. Most kids fill their plates with more than they can eat. They're not alone, as 40% of all food in the U.S. goes to waste. Start the meal by doling out small portions to everyone at the table, even grownups. Let everyone know seconds are available if they're still hungry.
You can reduce consumption in other ways, too. Keep plastic bags to reuse again and again, even when going to the grocery store. Cut down paper usage and, when you have to print, use both sides. Choose school products, like notebooks and pencil cases, made from recycled goods.
Read Next | This Is Why Flexible Routines in Early Childhood Are Important
3. What Is Recyclable?
Most people have good intentions when it comes to recycling, but it can be tricky to know what to recycle. The typical contamination rate —the number of non-recyclables in a recycling batch—is about 25%. Look up your city's recycling guidelines and show your children how to find the designated triangle.
You and your kids can recycle plastic, paper, glass, metal and cardboard. There are also plenty of everyday items around your home you may not consider recyclable.
Create a scavenger hunt with your kids to seek out old:
Receipts
Paper Bags
Phone books
Paperback books
Mail and envelopes
You can recycle organic materials, like food and yard clippings, too —but that's a lesson for another day.
4. What Is Upcycling?
Recycling can be fun, especially when you introduce upcycling into your home. Find something old you want to donate or get rid of. Then, turn it into something new. Collect empty tin cans from fruits and vegetables. Remove the labels and let kids paint the outside, turning them into custom flower planters. Don't forget to add the dirt and seeds.
If you and the kids want to play lab scientists for the day, consider upcycling old crayons. Once down to the nub or broken in half, crayons are useless. However, you can carefully melt them down and mold them into unique tie-dye creations. For extra fun, find a dinosaur-or heart-shaped mold. You can also let kids get creative and come up with ideas.
Read Next | What You Should Know about Parenting a Child with ADHD
5. What Is Composting?
You can recycle organic materials too, but most people don't bother. According to the U.S. EPA, more food ends up in landfills and incinerators than any other material in our daily trash. To teach kids more about recycling, start a compost pile outside in your backyard. Show children what to toss in, like leftover food scraps, eggshells, banana peels, orange rinds and more.
Food isn't the only thing that can go on the compost pile. You can also add yard trimmings —like leaves, pine cones, grass clippings, etc. The pile should stay moist, but don't make it too wet. Once it breaks down and looks like soil, spread the compost on the garden for an effective natural fertilizer.
Are you ready to get started? Teaching your kids how to reduce, reuse and recycle is easy. Start by explaining how it's good for the environment. Teach them how they can reduce what they already use in a few simple steps. Go through what's recyclable and what's not —including what to throw on the compost pile. Plus, don't forget to teach the fine art of upcycling.

Read Next | This Is How to Talk to a Toddler about Losing a Nanny
---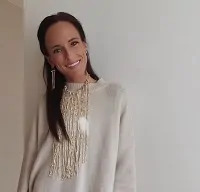 Kacey Bradley is the lifestyle and travel blogger for The Drifter Collective, an eclectic lifestyle blog that expresses various forms of style through the influence of culture and the world around us. Kacey graduated with a degree in Communications while working for a lifestyle magazine. She has been able to fully embrace herself with the knowledge of nature, the power of exploring other locations and cultures, all while portraying her love for the world around her through her visually pleasing, culturally embracing and inspiring posts. Along with writing for her blog, she frequently writes for sites like US Travel News, Thought Catalog, Style Me Pretty, Tripping.com and more! Follow Kacey on Twitter and subscribe to her blog to keep up with her travels and inspiring posts!
Like what you read? JOIN the Mommybites community to get the latest on FREE online classes, parenting advice, events, childcare listings, casting calls & raffles, and our Parents With Nannies Facebook group. SIGN UP NOW!