Having mom friends is so important, and the best way to create your tribe is to host and attend play dates with your friends and their kiddos. Finding a platform that can facilitate these play dates is crucial to mom life. Join us for a fun and informative session with REAL mom, Jillian Darlington, CEO of MomCo App Inc. – and generously sponsored by Happy Family – to discuss her creation of such a platform based on this extremely common need.
During the session, Jillian will discuss
How to connect quickly with other moms
How to create a play date environment that both moms and kids will love
Best places to host play dates
How to plan and organize play dates
How to keep the fun and connection flowing
And more!
Generously sponsored by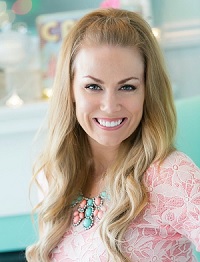 Jillian Darlington is the CEO of MomCo App Inc and an on-air parenting personality for multiple TV morning shows. As a self proclaimed "play date queen" and former owner of an indoor playground, she has a passion for helping moms connect in person. In 2014, she saw the convenience dating apps offered singles and knew moms needed something similar to make finding new moms friends and play dates easier. MomCo has revolutionized how moms can connect and supplies community leaders with inspiration and products to have successful play dates of their own.
*You will receive dial-in information upon completing your registration.
All class times are in EST/EDT.
Not sure if you can make the teleclass? Don't worry! Everyone who registers will receive a link to the taped call within 3-5 business days, so be sure to sign up.