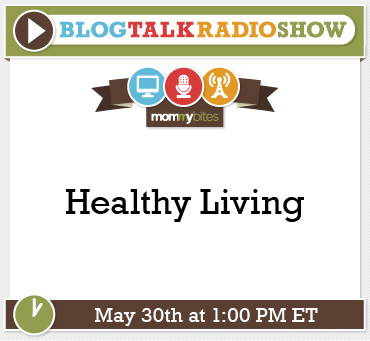 Mommybites and Lemi Shine launch a new section on June 1 all about Healthy Living. Healthy Living will be a place on our website where you can find more about how to live a healthy and sustainable lifestyle. There are so many factors in our daily lives that all contribute to our overall health – nutrition, environment, products – it is important for us to take a holistic look at how we can better our health in all we do.
Come listen to four of our regular contributors share their healthy living tips and feel free to call in and/or send us your questions that we will answer all about the tips and tricks we can all use to create a better environment for ourselves and our families and largely our world. Moms move the world; let's make it a healthier one.
Joining us for this show will be
– Dustin Bryson – Marketing Director of Envirocon Technologies
– Wendy Bradford- awesome mom, blogger & greenie newbie
– Blythe Metz- raw food expert & creator of Blythe Raw
– Hillary Irwin- nutritionist & owner of Simply Beautiful Mom
About our BlogTalkRadio show:
Mommy 'Bites' Live is our monthly radio show where we mix things up 'live' with our community of moms and parenting experts. You have a lot of choices on how you can participate in our show – dial in by phone or listen via the internet. Whatever is most convenient for you! We encourage you to send in questions in advance of the show as well as ask them during the show. This is a chance for you to speak to worldwide parenting experts about every parenting topic under the sun. Sign up for more details on how to tune in to this show.
Missed any of our past shows, you can find them all here (in easy to listen and/or download format): http://www.blogtalkradio.com/mommybites.
All registrants will receive the login information upon registering via Eventbrite.