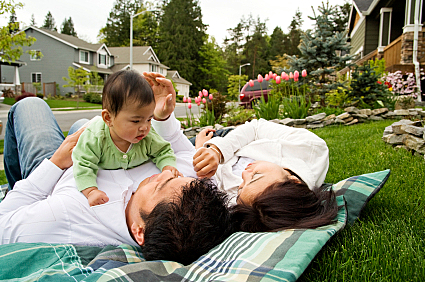 When space gets tight in the city, many moms consider a move to the suburbs. Does such a move make sense to you?
Join us as Heather Harrison and Zach Harrison, the co-founders of Platinum Drive Realty – our generous sponsor – share their insights. As leaders of a firm that specializes in helping young families move to the suburbs, they will give you the inside scoop on moving to the suburbs and living there!
Learn about the communities, the homes, the lifestyle! Who better to provide insight into Westchester than those who live there, know it best and truly understand the feeling of leaving city-life behind and relocating to the suburbs?
Heather and Zach will discuss such topics such as:
How do I know if I'm ready to move out of the city?
What are some key factors to consider in finding the ideal place to live?
What types of housing options are available for young families moving to the suburbs?
And more!
Generously sponsored by

Heather and Zach are the co-founders of Platinum Drive Realty, and have won numerous awards for their excellence in client service. Their firm has assisted hundreds of young families make the move from the city to the suburbs and takes great pride in making the process an enjoyable, rewarding, and first rate experience. Platinum Drive's Complimentary Luxury Tours are a great, complimentary, no pressure way to explore the different communities in Westchester County, NY and Fairfield County, CT, to really get to know the areas and discover the best town for you. Many of Platinum Drive's agents grew up in the communities they cover and are now raising their own families there. Working with agents that can offer this inside perspective is incredibly valuable for new buyers.
*You will receive dial-in information upon completing your registration.
All class times are in EST/EDT.
Not sure if you can make the teleclass? Don't worry! Everyone who registers will receive a link to the taped call within 3-5 business days, so be sure to sign up.