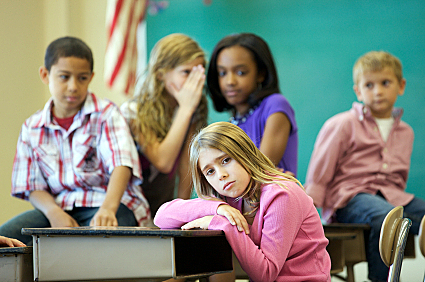 Bullying is a phenomenon that begins as young as the toddler years and continues throughout adulthood. With the increase in technology, the pace of life and increased freedom and independence of  children at younger ages,  bullying may be is growing. Many states have instituted anti-bullying laws, however by the time a child gets to that point, their behavior is difficult to change.
Recent studies have looked at earlier bullying behavior in the home with siblings. The teleclass will address the signs of early bulling behavior and what parents can do if they see these behaviors in their children. We will discuss risk factors such as contributions of environment.
In addition we will discuss how parents can manage bullying when their own child is a victim. This occurs as young as age 3-4 in preschool, and thus the earlier parents are aware and address bullying in their children the better prepared they will be.
*Dial-in information sent upon completing your registration.
Not sure if you can make the teleclass? Don't worry! Everyone who registers will receive a link to the taped call, so be sure to sign up.
Our facilitator will be Dr. Kate Roberts, a child psychologist and parenting coach with over 25 years of experience. Based in Hamilton and Salem, she is a well-known expert in the field of parenting and child psychology, and has published a number of articles in professional journals and writes a bi-weekly parenting column in the Salem News; Dr. Kate's Parent Rap. Dr. Kate's unique coaching practice "helps parents, help their children". Her New Reality Parenting, is a coaching model that offers practical, targeted strategies that guide parents through the unexpected glitches of today's ultra crazed, fast paced everyday life. Her focused solutions take the stress out of overscheduled and bring a smoothness to even the bumpiest transitions. Contact her via email at

[email protected]

or phone 978-884-1213 .Visit www.drkateroberts.com, Facebook or Twitter.