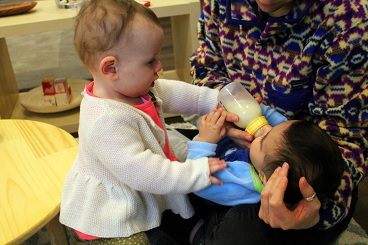 This free class is reserved for Mommybites Facebook fans only. Not a fan? No problem, just LIKE us on Facebook and scroll down to register.
Join us for an engaging and informative teleclass, generously sponsored and expertly presented by Explore + Discover. Renee Bock, Chief Academic Officer, and Louis Hamlyn-Harris, Head Teacher at Explore+Discover will explore the meaning of respectful care of babies, and how ordinary care routines and explorations set the stage for physical, cognitive and emotional development.
Early care impacts our ability to relate to others, understand needs and feelings, and take risks in play and formal learning. Care is where our education begins, and we strive to deepen parents' understanding of the impact of everyday interactions on the long term health, well-being, and educational capacity of their children.
Some of the questions that Renee and Louis will explore during the class are
What does respectful care look like? What does it mean to respect a baby?
Do babies have to be entertained or stimulated in order to learn?
How is care a social process?
How does respectful care lead to a deeper knowledge of the child?
Generously sponsored by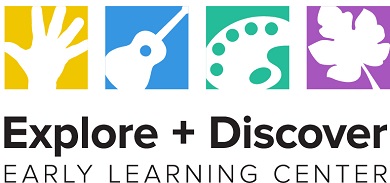 Renee Bock and Louis Hamlyn-Harris are dedicated early childhood educators who share a commitment to respectful care and education of young children through their work at the Explore+Discover infant toddler center in New York City. Renee holds a Master's in Early Childhood Education from Bank Street College and she has raised three boys who are now 13, 14 and 16. She is overseeing the creation of the program at Explore+Discover.
Louis has a graduate diploma in education (early years) from Queensland University of Brisbane, Australia. He has taught internationally at Reggio oriented preschools and currently teaches toddlers at Explore+Discover. Renee and Louis both completed the RIE (Resources for Infant Educarers) Foundations course which emphasizes the role of respectful care in the lives of children.
*You will receive dial-in information upon completing your registration.
Not sure if you can make the teleclass? Don't worry! Everyone who registers will receive a link to the taped call, so be sure to sign up.