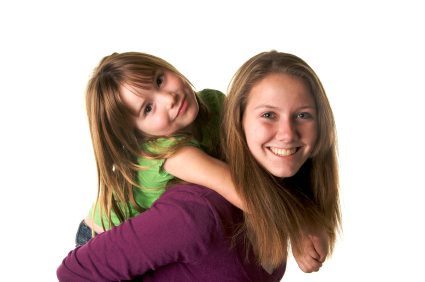 Every mom wants the best possible care for her children. That's why Mommybites has teamed up with Gold Nanny Academy to bring you this highly informative teleclass that you will not want miss!
This accelerated class has been created by one of New York's top parenting and nanny agencies, exclusively for Mommybites and will help you create the best possible relationship with your caregiver so she can become your child's greatest caregiver and your best employee.
Even the most loving, well-intentioned caregiver may not know the best ways to interact with your child and/or communicate with you, which is why this teleclass will cover:
Helping your nanny maintain existing sleep, nap and eating routines (or help the caregiver to establish these routines at the family's request)
Explaining to your caregiver nutrition guidelines and suggestions for healthy snacks and meals
The most effective ways to teach your caregiver to deal with tantrums and defiance
 "Must know" safety your nanny should know
How to have better communication with your caregiver via journals, communication logs, etc.
How to handle uncomfortable talks with your nanny
How to know if the nanny should be replaced
Ways to enhance your nanny's performance
Tammy Gold, Licensed Therapist, Certified Coach, Parenting & Childcare Expert, is one of the most sought after parenting and childcare experts in the country. She has worked with families for over 10 years, helping parents to live happier and more fulfilling lives. Tammy believes there is nothing more important than giving parents the support, guidance and care they deserve, because happier parents equal happier children!
*You will receive dial-in information upon completing your registration.
Not sure if you can make the teleclass? Don't worry! Everyone who registers will receive a link to the taped call, so be sure to sign up.