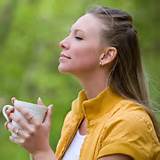 Join Mommybites and Mindful Birthing Boston as we walk you through some strategies for mindfulness during pregnancy and parenting!
Becoming a parent is one of the most transformative experiences in a person's life. Learning mindfulness — that is the awareness that comes from learning to pay attention in the present moment on purpose and non-judgmentally —can help you immensely not only during the birth process but during the beautiful and challenging moments of parenting.
Whether this is your first baby or your fourth, join midwife and mindfulness teacher, Danielle Schuman-Olivier, CNM, for a teleclass that will offer practical tools to incorporating mindfulness into your life during pregnancy, early parenting and breastfeeding. In this class, we will:
explore the essential elements of mindfulness
learn mindfulness practices to start using now during pregnancy and with your baby
learn how mindfulness can transform the inevitable "contractions" of parenting into moments of expansion and growth
practice intentional self-kindness to strengthen our inner resources
We all want so much for our children to be happy and healthy. You learning and practicing mindfulness plants a seed that can blossom into wellness for your whole family.www.mindfulbirthingboston.com
*Dial-in information sent upon completing your registration.
Not sure if you can make the teleclass? Don't worry! Everyone who registers will receive a link to the taped call, so be sure to sign up.
Danielle Schuman-Olivier, CNM, MSN entered midwifery school at Yale University in 2002, the same year she went on her first meditation course and delved into learning yoga. She has attended births in hospitals, free-standing birth centers, at home and participated in the National Health Service Corps all the while continuing to grow her personal meditation and yoga practice. When she met Nancy Bardacke, the founder of Mindfulness-Based Childbirth & Parenting (MBCP) in 2013, she realized she had found a true passion by combining both worlds. "MBCP draws from the ancient practices of midwifery and mindfulness to empower women and partners to be fully present first in their birth experience and then for their child. It is a childbirth education class and so much more." Danielle is the mother of two kids both born at home with midwives. She is currently a practicing nurse-midwife at Mount Auburn Hospital in Cambridge, MA (www.mamah.org) and uses the skills she has gained from MBCP everyday to cultivate a balanced and compassionate life. To contact Danielle about MBCP, e-mail her at [email protected]