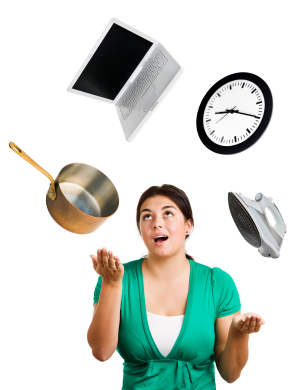 Moms often put themselves on the bottom of the priority list. Women are experts at care-giving and multitasking. Moms tend to children's needs first, followed by the needs of one's partner, extended family, the demands of household and work-no matter if you are a stay-at-home mom, have a home business, or work outside the home. Last but not least, a mom may allow herself a break! This class focuses on ways moms can strive toward personal self care in the throes of parenting. We will address why putting your self-care first is at the heart of caring for others. The challenges in raising children can range from loss of sleep, fatigue, physical wear and tear, a lack of focus and distraction ("maternal ADD"), to anxiety and depression.Moms can develop a daily habit of attending to her own needs, carving out some sacred time to "reset" and restore. These daily habits will build lasting resilience, sense of purpose and inner calm.
*Dial-in information sent upon completing your registration.
Not sure if you can make the teleclass? Don't worry! Everyone who registers will receive a link to the taped call, so be sure to sign up.
Dr. Tara Cousineau is a clinical psychologist, self-esteem coach, and social entrepreneur based in Boston. She is founder of Moxie Moms coaching created for mothers of tween and teen girls. The on-one-one coaching and groups programs focus on skill building and support in raising confident and happy children and self-care/self-compassion and is based on years of experience in working with adolescent girls and women. She founded BodiMojo.com, an evidence-based and innovative solution to help teenagers take control of their health by leveraging the "digital" playgrounds they reside in. The web program improved body esteem in teenage girls. Her expertise includes also writing, research and conceptual development in health media. This includes helping organizations identify and formulate health communication strategies to reach girls and women as individuals, groups and decision makers.