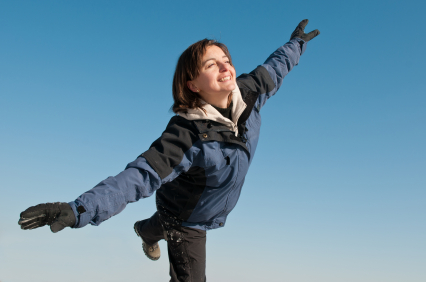 This free teleclass is reserved for Mommybites Facebook fans only. Not a fan? No problem, just LIKE us on Facebook and then scroll down to register so you will receive the call-in information for this class.
Motherhood is the most wonderful, wild, unpredictable adventure! Filled with highs, lows, peaks and valleys, it's bound to throw even the most relaxed moms for a loop. If you ever feel overwhelmed, know this: you're NOT alone.
What if you could make a quick modification to your daily routine and skyrocket your confidence, happiness and peace of mind in ways that will blow you away? What if this shift could add MORE enjoyment and MORE satisfaction to your life as a mom immediately? Would you do it? Of course you would!
Well, get excited because coach, author and mom Jenny Fenig is leading a teleclass for the Mommybites community that you'll love. Generously sponsored by Weleda, here's what you'll learn:
The secret to why women suffer and how you can break free from the vicious cycle
How to INSTANTLY experience Inner Zen free from stress, worries, and drama (who really wants to be the maniac mom?!)
The most critical piece of the motherhood puzzle
Steering clear of the overwhelm that comes with being a certified domestic juggler
Listening to your Inner Voice about what feels right for your child, you and your family
Dealing with the contradictory tips and suggestions the whole world seems to have about parenting
This class is generously sponsored by
Weleda was founded in 1921 and we have been making skin care products using only pure, natural ingredients ever since. Our Calendula Baby Care is the best-selling natural baby care in Europe, and available in the U.S. at Whole Foods Market, buybuy Baby, natural health food stores and at usa.weleda.com.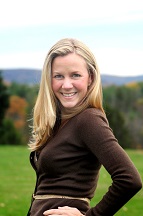 Jenny Fenig is a spirited woman, wife, mom, yogi, author, adventurer, and award-winning entrepreneur. This corporate refugee discovered the fields of coaching and online business and immediately knew she found her soul's calling. Through her courses, events and bestselling book "Get Gutsy," Jenny guides gutsy change-makers to claim their unique gifts and create their expansive dream in the world. 
*You will receive dial-in information upon completing your registration.
Not sure if you can make the teleclass? Don't worry! Everyone who registers will receive a link to the taped call, so be sure to sign up.