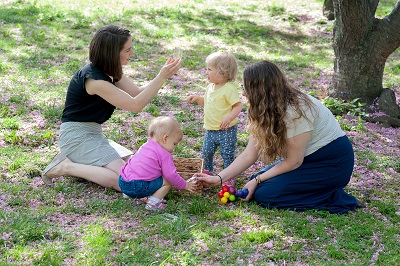 This free teleclass is reserved for Mommybites Facebook fans only. Not a fan? No problem – just like us here before registering for this webinar.
This teleclass, generously sponsored by Explore + Discover, will deepen your understanding of play, its relationship to development, learning, and how you can recognize and foster play experiences with your child.
The class will be facilitated by early childhood educators, Renee Bock and Jacqueline Marks, who will cover questions such as:
How do we define play?
What is the relationship between development and play?
How do infants, toddlers and preschoolers play?
What kinds of materials encourage play at home?
Why playdates are important, what makes a successful playdate and how you can facilitate a meaningful playdate?
How play sets the foundation for future learning?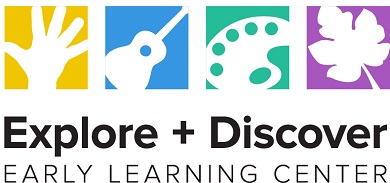 What will your child Explore+Discover today?
At Explore+Discover we set the standard for infant and toddler care and education – an experience of natural discovery where each child thrives as a confident, creative learner. Our approach relies on a highly trained professional staff, social learning and a responsive curriculum, and thoughtfully designed and engaging environments that enrich learning now and in the years to come.

Renee Bock and Jacqueline Marks are dedicated early childhood educators with over ten years of experience in the field and they are passionate advocates of play for young children. Together, they are working to open Explore+Discover, a social learning center in Manhattan that aims to set the standard for infant and toddler care and education. Renee holds a Master's in Early Childhood Education from Bank Street College in New York and an MA in American History from New York University. Jacqueline holds an MS from Bank Street College in Early Childhood General and Special Education and a BA in Art History from Columbia University.
*You will receive dial-in information upon completing your registration.
Not sure if you can make the teleclass? Don't worry! Everyone who registers will receive a link to the taped call, so be sure to sign up.