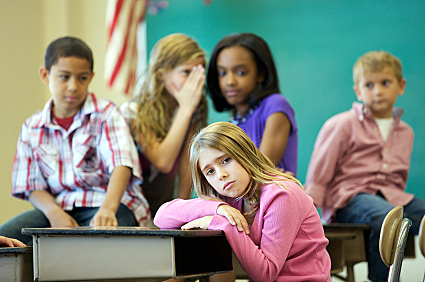 Watching your child get bullied or seeing your child bully is a frightening experience for any parent. It is challenging to figure out how best to intervene, while fostering independence and social success. This teleclass will provide important information about the nature of bullying as well as some prevention and intervention strategies for managing the behaviors.
Find out answers to important questions such as:
What can I do if I see my child getting picked on by another kid?
How do I help her to be assertive in a prosocial way?
What happens if my child is being mean to another child?
How can I help him understand the impact of his behavior on others?
Dr. Rachel Gotler earned her doctorate in clinical psychology from Long Island University, C.W. Post, where her research focused on increasing prevention and intervention strategies for girls coping with relational aggression/bullying. She is a mother and a postdoctoral fellow at Therapy West, a private group practice on the Upper West Side, dedicated to delivering the highest quality of empirically supported treatments to improve the lives of children, adolescents, and adults. 
*You will receive dial-in information upon completing your registration.
Not sure if you can make the teleclass? Don't worry! Everyone who registers will receive a link to the taped call, so be sure to sign up.