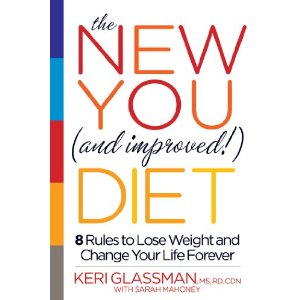 While what we eat is very important, that's just one part of a successful weight-loss strategy. In this teleclass, our presenter will walk you through the other all-important rules to get stronger, calmer, healthier, more balanced and yes, thinner – the only 8 rules you'll ever need to know to find your best body ever.
Each rule is connected to and supports the others. The more you sleep, the more energy you have at the gym, the more weight you lose. The more you choose nutrient-dense food, the more focused your workouts become, the deeper you sleep. Using common-sense wisdom and easy, practical application, The New You and Improved Diet shows you how to make connections between these rules to totally reset your body's compass.
Lose weight, feel better and have more energy in 2013!
Keri Glassman is a Women's Health contributing editor and author of The O2 Diet and The Slim Calm Sexy Diet.
*You will receive dial-in information upon completing your registration.