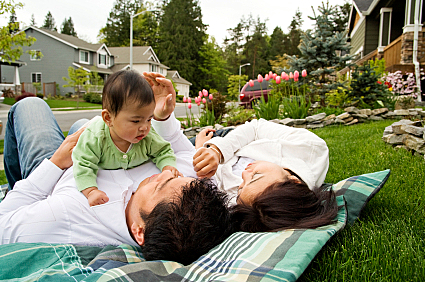 Are your baby's first words "time to leave the city"? Let's talk NYC SUBURBS…by the Suburban Jungle Realty Group.
Are you making yet another bedroom out of your dining room? Are you not looking forward to being told that private schools DON'T want your 45k per year? Well, let us tell you about the good old 'burbs! On this teleclass, you'll hear the inside scoop about some different towns – including their public schools – in Westchester, Long Island, Connecticut and New Jersey!
Afraid to leave Soul Cycle behind? Don't fret, we will find a town with Soul Cycle in the 'burbs for you! 
Hear some insight from those who left the city themselves. They will let you know:
1)     What you can expect (the good, the bad, the unexpected!)
2)     Why they made the choices they did.
This event is sponsored by The Suburban Jungle Realty Group.  They specialize in working uniquely with families just like you who are leaving the city and will be there to answer questions, provide ideas and talk about the process. 
*You will receive dial-in information upon completing your registration.