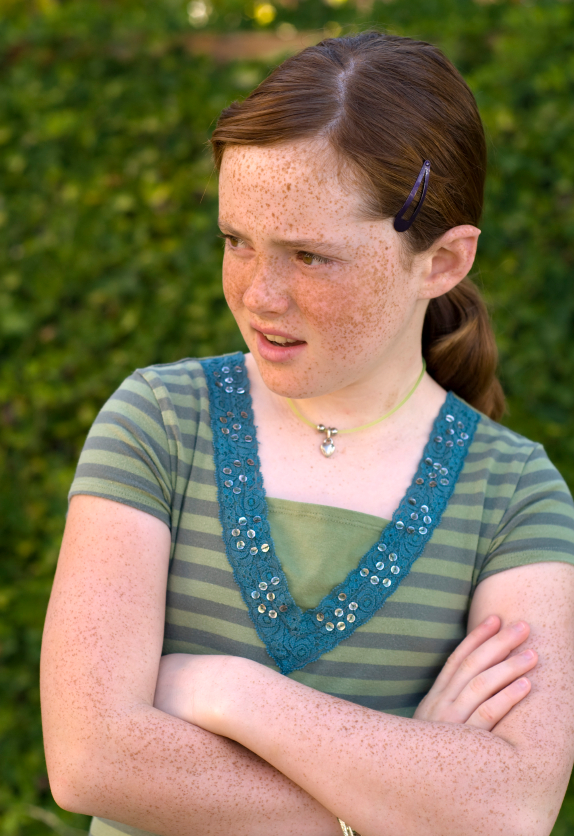 This free teleclass is reserved for Mommybites Facebook fans only. Not a fan? No problem, just LIKE us on Facebook and then scroll down to register so you will receive the call-in information for this class.
Urban Dictionary humorously defines a tween as, "a girl/boy about 9-14…too old for toys, but too young for boys/girls. Very easy to market to, will usually follow any fashion trend set for them, will most likely go through the phase of 'finding themselves' as they 'grow up'."
All joking aside, About Parenting defines this age as the following: "While a tween is not yet in the midst of adolescence, he or she will face a variety of obstacles in the next few years including transitioning from elementary school to middle school,approaching puberty, increasing responsibilities, increasing amounts of homework, and exposure to dangerous behaviors by their peers including drugs, sex, and more. Tweens can be a challenge to parents. One minute they can be sweet and loving, the next they can be moody and difficult."
Which is why we at Mommybites, along with one of Mommybites' favorite parenting experts, Brandi Davis, have created this important teleclass devoted to parenting tweens which will cover such topics as:
Tween basics
How to let tweens be Tweens
Expression of feelings
Peers & Peer pressure
Curfews
Chores
Electronic time
Ending homework hassle and fights
And more!

Brandi Davis, ACC, is a Certified Parenting Coach, Parent Educator, and Author of O.K. I'm A Parent Now What? She can also be found on Facebook, Twitter, Pinterest, and be sure to catch her parenting podcasts on iTunes. The goal of Brandi's practice is to bring respect, calm communication, teamwork, and FUN into the home or classroom. To discover all that Child and Family Coaching can bring to your family stop by www.childandfamilycoaching.com.
*You will receive dial-in information upon completing your registration.
Not sure if you can make the teleclass? Don't worry! Everyone who registers will receive a link to the taped call, so be sure to sign up.