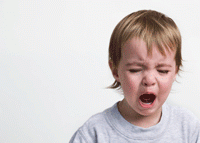 This webinar is full. Please like us on Facebook for updates on if more spots open up as well as to receive information on all of our upcoming free online parenting classes!
Once children hit preschool age there is much more limit-testing and a desire to be independent. If you're wondering what this is all about — and how to best navigate your child's big emotional reactions while fostering a sense of independence and healthy self-esteem — this webinar is for you.
We will discuss the effective use of praise, rewards, and incentives, how to deal with a temper tantrum, as well as positive strategies for discipline.
This webinar is presented by Janeen Hayward, founder of Swellbeing.
All registrants will receive the login information upon registering via Eventbrite.