As a mom of three, I have experienced the miracles of white noise firsthand. One particular 3:00 a.m. crying episode from my first baby ended abruptly once I revved up my hair dryer. As a pediatric sleep specialist, I recommend white noise for all sleep periods for the following four reasons:
Why does white noise soothe babies? Babies are accustomed to loud noises – really loud noises: the whooshing sounds they were exposed to in the womb are almost as loud as a lawn mower! In fact, the world they are brought into may be too quiet for comfort. White noise brings them back to that happy, cozy place where they spent their prenatal months.
White noise when used continuously (i.e., all night long) helps babies sleep longer and more deeply. When babies sleep longer, parents sleep better, and who doesn't love the sound of that?
White noise can reduce stress. Though babies don't experience the "I have a work deadline I just can't make" kind of stress, babies do experience stress. Why? Because of the newness of everything, because of being overtired, because of over-stimulation. Anything we can do to alleviate stressors in an over-stimulating world helps. White noise provides one easy answer!
White noise is easy to implement. The best part is it can be free!  A simple box fan will work. If you want to buy a machine, the Graco 2S00 Sound Machine gets good reviews from parents. If you have an iPhone, you can download a free app like Relax Melodies or myNoise, which allow you mix a variety of sounds, and run the app all night, or you can try out one of the many white noise playlists and albums on Spotify, like this one:
But when research claiming white noise might actually be harmful was recently published in the journal Pediatrics, alarm bells were sounded in parent circles. In the face of hundreds of scientifically sound studies to the contrary, how could this new research prove lulling noise is dangerous?  Here's my analysis:
In this study, the researchers conclude that playing a very loud noise close to babies' heads may damage their hearing. But this particular study actually does not prove anything of the kind. Instead, the results show that white noise is too loud when played on the highest settings or too close to a baby's head. But that conclusion seems obvious.
On the loudest settings and when placed in the crib or next to the crib, some machines tested emitted noise greater than 85 decibels – significantly louder than the recommended 50 decibels typical of whirring fans or a shower.
Lowering the volume to the level of a shower and placing it at least 6.5 ft from the crib makes white noise machines both safe and effective.
My position remains that white noise helps – with the following caveats: machines should be placed at least 6 feet from the crib and should never be louder than about 50 decibels, or the sound of a running shower. So check the decibel levels of the white noise you select and always move your white noise machine out of the crib to the opposite side of the room.
Then you too can settle in for a good night's sleep!
Like what you read? JOIN the Mommybites community to get the latest on FREE online classes, parenting advice, events, childcare listings, casting calls & raffles, and our Parents With Nannies Facebook group. SIGN UP NOW!
After graduating with a B.A. in Psychology from Dartmouth and an M.D. from Cornell Medical School, Rebecca Kempton worked for several years as a medical director for healthcare technology and pharmaceutical companies before becoming certified as an infant and toddler sleep consultant and starting her own business, Baby Sleep Pro. With her three children, aged  five and under, along with dozens of clients nationwide, Rebecca has honed her sleep coaching skills. Using a variety of behavioral techniques, she customizes sleep solutions  based on what she learns about you, your child, and your family's goals; Rebecca works with clients  nationwide by phone, video chats and email. For more information, email [email protected]; visit babysleeppro.com and follow her on facebook.com/babysleeppro and twitter @babysleeppro
* Healthy Living is section of our website co-hosted by Mott's. Mott's has compensated Mommybites to be a partner in this awesome Healthy Living section on our website. This partnership does not influence the content, topics or posts made on this blog. We always give our honest opinions, findings, beliefs, or experiences on all topics, products, and services.
The views and opinions expressed on this blog are purely the blog contributor's. Any product claim, statistic, quote or other representation about a product or service should be verified with the manufacturer or provider. Writers may have conflicts of interest, and their opinions are their own.
---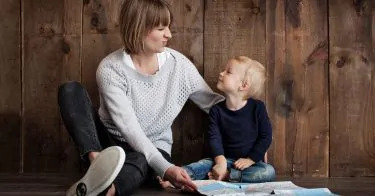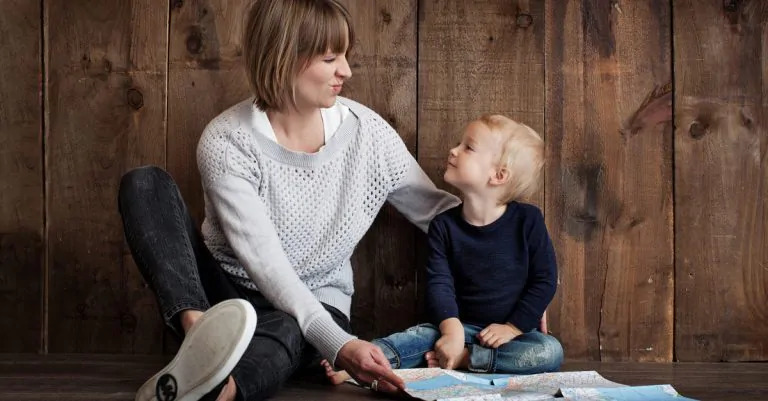 Read Next | Find a Great Nanny in and around New York City