When your kids graduate to a room of their own, it's a big deal that's worth celebrating. They probably no longer feel like they need someone to sleep with at night. They're getting old enough to develop unique personalities and need space to grow. It's also a major milestone that shows they're growing up, which is exciting and sad all at the same time.
Before they can officially move into their new room and cover the floor with their toys, you'll want to decorate. There's bedding to think about, wall decorations, and the possibility of new furniture. One thing that's good to do first is to pick out a paint color, since that's what going to be the most obvious part of the room.
Picking out a paint color for any room can be a challenge, especially when it's for your kid, who may have a new favorite toy from one day to the next. Read on to figure out how to decide on a paint color that will be perfect for any kid's room, so you can jump straight in and create their dream room.
Let Them Draw It Out
You've always told your kids not to draw on the walls because there are other ways to be creative that don't involve making a mess of your home. Spread some paper out on your table, and get out the crayons. Sit down with your kid, and draw out a sketch of their room. Let them color it; maybe even color multiple copies. They'll naturally gravitate toward colors they like.
That exercise will help you narrow down what colors you have to work with. You can even bring them along to the paint store to look at paint chips and have them help paint swatches on the wall. They'll love that they get a say in splashing a color or two on their walls, and you'll have a fun way to get their feedback.
Check out Some Fads
It's hard to know what kids are into these days, but you can still research some fads to find out what colors kids like to use to paint their rooms. Typically, kids pick bright and fun colors, like deep blues or bright yellows. Anything that pops will be something that excites them.
You can even find nontraditional paints. For example, a popular way to paint a young child's room is to make the walls a giant chalkboard. Being able to write and draw on the walls with chalk opens many creative outlets for them to use. You could even leave little notes by their bed to remind them you love them, or have fun afternoons doodling on the wall together.
Consider What Will Help Them
As easy as it could be to pick the first paint color you see, there's more of a science to choosing a paint color than you might first realize. If your kid has more than enough energy to spare, picking the right color could help bring that energy down and give them a space they can relax in.
Research shows that colors affect your child's moods differently. Blues and greens, whether they're pastel or bold shades, stimulate feelings of tranquility and peacefulness. That's why many professional offices have blue-painted walls or include blue in their interior decorating.
Pinks and purples are other good choices for colors. Pinks are calming and inviting, so they create warmth in any room. Purples have shown to inspire passion and creativity, so it's especially useful if your child will be honing their talents in their room through activities like music lessons.
Reds and yellows are shades to use sparingly or avoid altogether. Red is the color that makes bulls charge and increases people's hunger, which could only result in more temper tantrums. Yellow might seem like a calm color, but it's bright and upbeat. Try to minimize the use of these colors to help your child have only the best in their room.
Think About What Will Last
Almost every room has a window or two in it, which will gradually expose the paint on your child's walls to sunlight. It's healthy for kids to get daily rays of sunshine, but paint won't last long if it's in the sun for long periods. As with a bike left out in the yard or a colorful outdoor swing, the sun will make the wall's paint fade.
It won't be anything dramatic, but after a year or two, you'll probably find yourself wondering if you should head back to the paint store. To fight this fading, you can get lighter shades of whatever color you decide on, so the fading is minimal if it happens at all.
Go With What's Easy to Clean
Kids are messy, whether they mean to be or not. Eventually, they're going to splash, spill, or mark something on their walls. You could find it right away or not see it until you move the furniture around years later. When you head to the paint store, talk with a store manager or associate about what kinds of paint finishes they offer.
Paint finishes rarely disrupt the actual color of the paint. Instead, their purpose is to preserve the paint as it is. The right finish could reduce fading and make the walls easy to wipe off. Take a moment to learn about cleanable paint finishes, so you know what to bring up with the experts at the store. You'll be glad you did when drinks, food, or other messes appear on the walls, and you can use a paper towel and some water to make it seem like it never happened.
Choosing a paint color for your kid's room requires a bit of thought. You'll have to think about how often they make messes on the wall and if their choice of color will change by the day. What may help is if you can match a paint color to their bedding or curtains as well.
There are so many ways to get the right paint for your kid's room. Talk with someone at the paint store to get their input, and bring home samples you can brush across part of the wall. Get your child involved as much as possible, and soon, the room they'll spend their childhood in will come to life.
---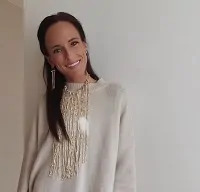 Kacey Bradley is the lifestyle and travel blogger for The Drifter Collective, an eclectic lifestyle blog that expresses various forms of style through the influence of culture and the world around us. Kacey graduated with a degree in Communications while working for a lifestyle magazine. She has been able to fully embrace herself with the knowledge of nature, the power of exploring other locations and cultures, all while portraying her love for the world around her through her visually pleasing, culturally embracing and inspiring posts. Along with writing for her blog, she frequently writes for sites like US Travel News, Thought Catalog, Style Me Pretty, Tripping.com and more! Follow Kacey on Twitter and subscribe to her blog to keep up with her travels and inspiring posts!