While the winter winds howl outside, daydreaming about your summer vacation provides a mental respite from the bitter reality of the chilly season. When your California dreaming reaches its peak, the time to truly begin planning your beach getaway has arrived. How can you ensure the entire family enjoys the sunny shore as much as you do?
Any vacation with young family members takes planning and more than a bit of common sense. Following these tips will make for a memorable family beach excursion your loved ones will want to repeat year after year
Determining Destination
Those living near either coast have it easy when it comes to deciding where to go, whereas those living in the Midwest region need to allow for adequate travel time. Regardless of geographic location, however, determining where to go depends on several factors.
Budgetary concerns reign paramount when planning your beach vacation. Do you plan to fly or to drive to your destination? Flying can become pricey, but spare you from hours of hearing, "Are we there yet?"
In addition, if you're planning on journeying outside of the United States, make sure your children have passports that meet the specifications of your destination. Some international destinations require passports must have at least six months remaining before the expiration date.
Choose When to Go
If you have school-aged kiddos, you likely wish to plan your getaway around their school holidays. If you live in a northern climate where snow falls frequently, avoid scheduling your holiday for immediately after the close of the school year. Early spring blizzards can lead to snow days your child will need to make up at the conclusion of the year.
Check Your List Twice
Even if you're not planning a full Christmas in July, you nevertheless do well to make a list of all the things you must accomplish and all the items you want to bring with you on your getaway. You don't want to find yourself in a frenzy the night before your trip. During the week before you leave, prepare by getting yourself and your belongings organized. Clean the house, pay the bills and contact your neighbor if you need to make plans for your furry friends. Furthermore, forgetting critical items such as needed medications can ruin an otherwise delightful vacation. Write a checklist before your departure and check off things as they get accomplished or packed.
Create a Kit
Schlepping a diaper bag, a food and water cooler, beach towels and a beach umbrella can make moms feel like pack mules. Before your trip, invest in an easy-to-pull beach cart you can load all your gear onto while still keeping one hand free. Also, if you have several children, dress all the kiddos in matching, brightly colored shirts so you can more easily reunite if a tyke takes off while you're setting up your gear.
Be the Early Bird
Thriving seaside destinations fill up the sand with towels, chairs and people quickly. Once you've arrived at your destination, make every effort to hit the beach as close to sunrise as possible to claim a choice spot, particularly if your family has fair skin that benefits from one of the few shadier areas. In addition to claiming some beautiful temporary beach real estate, you'll enjoy several hours of fun before the midday sun and heat hit.
Arrange Activities
No one wants to hear whines of, "I'm bored," during a holiday meant for relaxation. Be sure to plan adequate activities for the kids, so they have plenty to occupy their time. To maximize your R&R, plan some activities for the entire family and others older children can do on their own to give yourself a breather.
Safety First!
Yes, you want your family to have fun, but you also want to keep them safe! Before hitting the beach, invest in basic swim lessons for your kids, so they develop at least moderate swimming skills. Keep younger kids close to shore, and educate older kids about waves and undertow, so they don't stray too far out. Consider getting certified in basic CPR and first aid, or at the very least, make sure your shoreline destination has adequate lifeguards on staff.
Electronics and Beach Fun Don't Mix
Finally, remember you've come to the beach to relax, not to check work-related email or voicemail. While no one would suggest leaving your cell at home — you may need it for emergencies — keep it turned off or at least on silent mode while you're away. Wait until you return home to upload your vacation pictures to help you leave the gadgets alone. As a bonus, you won't be tipping potential thieves off to the fact that your home is vacant.
Hit the Beach!
Now that you know how to create a truly memorable family beach vacation, you're ready to go "down the shore," as they say on the east coast. Here's wishing you and your loved ones the best summer beach holiday ever!
---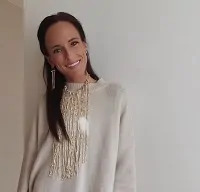 Kacey Bradley is the lifestyle and travel blogger for The Drifter Collective, an eclectic lifestyle blog that expresses various forms of style through the influence of culture and the world around us. Kacey graduated with a degree in Communications while working for a lifestyle magazine. She has been able to fully embrace herself with the knowledge of nature, the power of exploring other locations and cultures, all while portraying her love for the world around her through her visually pleasing, culturally embracing and inspiring posts. Along with writing for her blog, she frequently writes for sites like US Travel News, Thought Catalog, Style Me Pretty, Tripping.com and more! Follow Kacey on Twitter and subscribe to her blog to keep up with her travels and inspiring posts!