You asked and you shall now receive. It's only fair for us to share all of this stored up knowledge about a baby and what happens once the baby is born until they are no longer called a baby but a toddler! We now will answer, in a very public forum, all of those burning questions about babies and those first 12 months. Each Tuesday, we will tackle a commonly-asked-question from the point of view of a new parent. Chiming in to give her feedback will be an expert who has been there and done that as well as has oodles of professional experience with babies. Earmark, share and add your own input to today's question; it's good karma.
Should I give my baby a pacifier?
There are many different opinions about babies and pacifiers. Initially when you have a crying infant they can help soothe your baby. However they can cause nipple confusion with breastfeeding infants. According to the AAP (American Academy of Pediatrics) you want to wait until your baby is breastfeeding well – meaning she latches onto the breast well during feeding – before you start using a pacifier. Babies' need and want to suck and pacifier help soothe and comfort infants.
Pacifiers have been shown in the recent pediatric literature to be associated with decreased SIDS (Sudden Infant Death Syndrome). However other studies show an increased incidence of ear infections in babies who use pacifiers. Also pacifier long-term use can cause dental problems for your baby in the future and can be the cause of speech delays in babies and toddlers who use a pacifier regularly. I recommend using pacifiers when infants are young and breastfeeding well until around 6 months of age. That way your baby gets the comfort of the pacifier while not becoming dependant on the pacifier which often leads to pacifier use into toddler years. Once infants are older or toddlers it is much more difficult for babies and toddlers to stop using the pacifier which can lead to possible ear infections, dental problems and possible speech delays. Babies who always have a pacifier in their mouths are less inclined to vocalize and develop speech.
Expert: Dr. Gina Lamb – Amato MD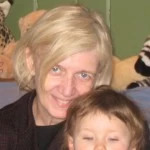 Gina is a general pediatrician and developmental pediatrician who works at Village Pediatrics and Agho Medical practices both in Manhattan, NY. She has a masters in child therapy and works with a child psychologist Rosa Vasquez PhD performing office and home consultation for newborns and parents, office and home developmental assessments, school consultations and parent child playgroups where play and art along with baby massage and other techniques are used to help parents bond and support their child's development. Formerly, Gina was the Director of Pediatric Special Medical Needs before she went into private practice where she cared for medically fragile infants and children. She is also a Early Intervention Pediatrician for Early Intervention which assesses and treats infants from age zero to 3 years. She has extensive experience in Early Head Start programs which work with infants from prenatal to 3 years of age. She is the mother of a beautiful daughter who is 3 years old and the joy of my life. Her husband is an artist, producer and owns Synchronicity Space, a non-profit arts organization that supports emerging artist in fine art and theatre. Finally, she is also an artist who paints mainly babies and children.