As the summer is soon coming to a close, many new parents and parents-to-be are thinking about daycare for their baby.
As a father of two and, at the time, having both my wife and I commute over an hour to work, choosing a daycare seemed like an impossible task.  As I agree with those who argue that it's one of the biggest decisions you can make as a new parent, I would politely disagree with those who say it has to be nothing but stressful. I will admit, I was extremely lucky and found the greatest daycare provider anyone could ask for, but I also learned that the earlier you plan about daycare the better.
I offer these simple tips when choosing a provider:
Ask family and friends.
Word of mouth trumps any traditional advertising, and if you are at square one and can't think of even what to ask a provider, ask those whom you trust and if they have any recommendations.
Think about hours and commute.
The work-life balance is something that will change throughout your career, but make sure that you know the area in which you would prefer to have a daycare provider and what would be your reach and limit. Life happens, so try to give yourself some breathing room with the hours and make sure your employer knows when you expect to come in and leave (if different than before).
Observe and shop around.
Research and discussions can only take you as far as making a phone call and checking availability. However, it will take you visiting the place to fall in love with it or realize that it's not a fit for your family. As with houses, you may fall in love with the first one, but make sure you visit a few to compare and, hopefully, reinstate your love for your choice
Choosing a daycare is one important aspect of this decision, but here's the other: What are you going to do to support this decision with your time and your money?  All daycares are different, but there are constants that you need to think of once that decision is made about where your baby will go.
Budget.
Know the costs for the services, when they are due, the cost for any late fees and the cost to get to the daycare (if it's out of your normal commute). Financial stress happens, but don't add to it by being unaware of the costs for your provider.
Flexible Spending Accounts (FSAs).
These are pretax dollars that you won't have to pay federal, social security, Medicare, or state taxes for.  Talk to your human resources department and do some research.
Pick-up and drop-off.
Who will be doing it and who will be your backups in case you and your spouse/partner are in a bind and/or are away? If you haven't talked to anyone yet about them as a potential backup, no time is better than the present.
Ok, so yes, there are a lot of things to talk about – but in that holds the key to reducing the stress in choosing a provider…talking. Talk to your partner about what they want in a provider, what makes them comfortable, and what your family plan is in terms of both finances and transportation.
No matter what provider you choose, here is some helpful advice:
If you can, take the first day off or do a 'test run' before your baby officially starts. It will not only be beneficial for the baby and the provider, but also to you. It's difficult to leave your baby the first day of daycare, but try to take the day to do something to make you feel more comfortable (go out to breakfast, do small things around the house). Just don't park across the street with binoculars.
Like what you read? Sign up for our free newsletter so you can be informed of the latest FREE webinars & teleclasses, parenting articles, & weekly raffles.
Gavin Long is the author of Foreshadowing Fatherhood and is the proud husband of wife Meghan and father to son, Declan (4), and daughter, Maeve (2), living just north of Boston, MA. Foreshadowing Fatherhood is geared towards first time fathers-to-be. To read more about the book and find events that Gavin will be at, go to either Gavin's page or on Facebook.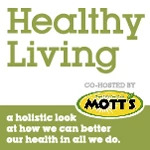 * Healthy Living is section of our website co-hosted by Mott's. Mott's has compensated Mommybites to be a partner in this awesome Healthy Living section on our website. This partnership does not influence the content, topics or posts made on this blog. We always give our honest opinions, findings, beliefs, or experiences on all topics, products, and services.
The views and opinions expressed on this blog are purely the blog contributor's. Any product claim, statistic, quote or other representation about a product or service should be verified with the manufacturer or provider. Writers may have conflicts of interest, and their opinions are their own.