In our latest seminar, nursery school consultants Jennifer and Vimi discussed the different types of nursery schools (traditional, Montessori, etc.) and the application process including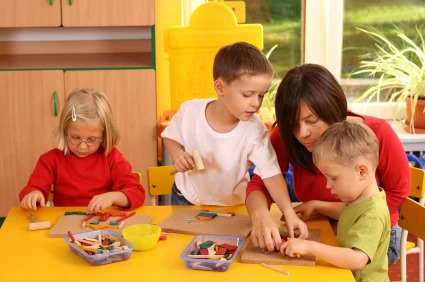 how to obtain applications as well as provided tips for essay writing and interviews. Below is a list of what to think about when trying to decided if a nursery school is the right fit for your child and your family.
If you didn't' catch out tele-class, you in luck because the full playback can be heard here.
Nursery Schools: Is it a good fit?
The Director: the director is one of the most important people with whom you will work throughout your preschool years. S/he will welcome you to the school and help you with the ex-missions process to ongoing schools. It is very important that this is a person with whom you can connect and work. Did s/he seem approachable? Could you see him/ her interacting with your child? If the answer is NO to either of these, no matter the school's name and reputation, please rethink your choice…
The School's Physical Space: Make sure the physical space of the school is a place that fits your needs. Create a 'wish list' of items/facilities that you wish to see in a school. Your list should be realistic and flexible. Prioritize each item. For example, if an outdoor space is important to you and the school doesn't have one, you might consider removing that school from your list.
The Students: One of the most important observations a parent can make during the preschool tours is the appearance of the children in their classrooms. Do they seem happy? Are they engaged in their respective activities? Bottom line: Does this seem like a happy place where you can envision your child?
The Teachers: They are the 'heart' of the school. Do they seem warm and approachable? What are their credentials? What are their prior experiences with children? Do they have control of the class?
Values: Important values such as diversity, community service, and ethics should be noted. Whatever your family values are, make sure they are compatible with the school's values. For example, is it a religious based school or a non-sectarian one?
Ex-missions: If a private ongoing school is the path that you wish to pursue for your child's education then it is crucial to review the ex-missions process of the preschool to which you are applying. For example, does the school offer onsite ERB testing?
These factors, along with your wish list, should enable you to make a more educated decision about the right preschool for your family.
Good Luck!
Jennifer Brozost and Vimmi Shroff are co-founders of peas (Private Education Advisory Service). They have 15 years of admission and education experience between them. They work directly with families to help navigate the admissions process. For more information on the services they offer, email: [email protected].