You may have heard by now that The Odd Life of Timothy Green by directory Peter Hedges is a great family movie. It is also a movie about a great family, and a good movie in many ways for older children and their parents to see together. And there are very cool people in this movie, including some of my favorites: Dianne Wiest, Ron Livingston, M. Emmet Walsh, and Common.
I am, however, still stuck on a few things after seeing the screening earlier this week.
For one, I don't know what I was supposed to take away, or, two, other than bawling, what emotional response the filmmakers wanted to elicit. Perhaps it is a little disdain for parents or at the least soccer parents.
At the start of the film, we learn that Jim and Cindy (Joel Edgerton and Jennifer Garner) are trying to adopt after their experience as Timothy's parents. So something has happened to Timothy. We go back a year to the beginning of their story, and Timothy's, when they hear from their doctor that they should basically give up–not that they didn't try hard enough.
And they will move on–after indulging one last time in their game. They imagine what their child would be like, writing down each trait and indulging, as well, in the love and excitement of all those unattainable parenting highs. And this is the first moment that I thought, wow these people are much better parents than I am. And they're a little irritating.
Through the magic combination of the enumerated attributes of their phantom child, tears, laughter, otherworldliness, soil and an epic thunderstorm that apparently targeted their home only, comes Timothy–the little boy who arrives in the middle of night, so he must, as the desperate couple assumes, be "ours."
There is a message about being different–for clearly, Timothy, with his leaf-adorned ankles and perfect naivety seems odd to just about everyone. But he's odd in a charming, sweet, and innocent way. In other words, like so many favorite movie characters, he's just odd enough to love. And no one, except for Cindy's insecure, know-it-all, and competitive sister seems to question where he came from. He is that lovable.
Jim and Cindy fight with each other at one point having been horribly, arrogantly wrong about Timothy's ability to deliver a winning soccer goal, admitting they don't know what they are doing. As if any parent does. Or should. And when Timothy admonishes them for fighting, they promise they will do better. Was this the lesson? Do we not try hard enough as parents? Are we caught up in our own expectations of our kids that we don't see them for who they are?
Read Next | Ask Dr. Gramma Karen: Kids Can Benefit in Many Ways from Playing Video Games

Maybe. What Jim and Cindy don't know–but we, along with Timothy, do–is that his ankle leaves are dying. We assume the boy is as well. Why don't they take this kid from the garden to the doctor?
There is something sad and clueless about these parents. And that more than anything rings more true than anything else we are asked to believe about them. We are all blind to the truth about our children in one way or another. What parent can imagine life any way other than how we want it?
Before the devastating ending that we have known is coming from just about the time we meet Timothy, we too fall in love with a little boy who can heal and fix not only the human spirit, but also a failing factory, saving many livelihoods.
In the last scene with Timothy–during another brewing thunderstorm–Jim and Cindy hear from their soon-departing son that they "have always been ready" to be parents. So their doubts have been holding them back and now they can go on and adopt a "real" child? Is that the lesson? Did he leave because they were ready? Is that fair?
The end hardly seems worth the heartbreak. By that, I mean, why bring a little boy to a desperate couple and then take him away–to teach them to be parents? Yes, this is the utter tragedy of life sometimes. Our lives are colored by what we lose. And Jim and Cindy's story, certainly, is about losing Timothy more than it is about finding him. So is that the lesson–that we don't get to keep those we love, but we learn through our heartache?
There are amusing and endearing characters in The Odd Life of Timothy Green. I would not have cried through the last half of the movie had I not loved Timothy as much as I did. And I cried through the "happier" ending that brings the Greens' story to closure.
Yet, during the cab ride home from the theater, I thought only about a child having to leave his family after a short time. And despite my telling myself it was only a fantasy, and despite the filmmakers' best efforts to persuade, I still could not find meaning in that loss.
The Odd Life of Timothy Green is written and directed by Peter Hedges and based on a story by Ahmet Zappa. The cast includes Jennifer Garner, Joel Edgerton, Dianne Wiest, C J Adams, Rosemarie DeWitt, Ron Livingston, M. Emmet Walsh, Odeya Rush, Lin-Manuel Miranda, Lois Smith, David Morse, and Common. This family film features music by Geoff Zanelli.
I was invited to the screening for review purposes. All opinions are my own.
Wendy Bradford is a mama of three, wife, writer, spin instructor, ardent New Yorker and blogger at mamaonetothree.com.
---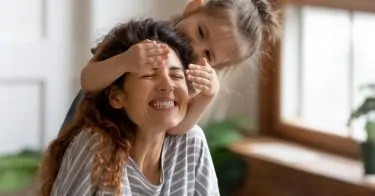 Read Next | This Is Where to Hire an Amazing NYC Nanny