Hiring a nanny for the first time can be daunting. Who you can trust your kids with is of utmost importance. Here are a few useful considerations and nanny interview questions that can help you get started with your search.
Finding Your Nanny
Start the search for your nanny about 4 to 6 weeks prior to your intended start date.  You need to leave enough time to find your match and to also have her potentially work for you on a trial basis.
Phone Interview First
It takes a lot of effort and scheduling to interview nannies in person, so you can save yourself a lot of time by having a brief interview on the phone with a nanny first to see if she is a potential fit.  Can she work the hours you want her to work?  Are you on the same page with salary?  Make it a point to listen to her voice – can you understand her?  Is she pleasant to speak with?  How are her manners?  Tell her that you plan to do a background check on her and make sure she is OK with that.  After you speak with her for a bit, make a decision if she is worthy of an in person interview.  Listen to your instincts.  If you do not like her on the phone, most likely you will not like her in person.
In Person Interview
If possible, try to have your partner at home with you for the interview.  It is always nice to have a second opinion.  Also, try to schedule the interview at a time when the baby is awake.  This is a good way to see how a nanny interacts with your child and how your child responds to the nanny.  Open communication is key to having a successful relationship with your nanny.  Be sure to be very specific with your job requirements.  For example, do you want a nanny who cleans, cooks, can stay late,  can take vacations with you, can also babysit in the evening?  etc. etc.  Make sure you have a detailed list of everything you are looking for in a nanny.  Remember to also encourage the nanny to ask you any questions she may have.  Communication is a two way street and you don't want surprises on either end.
Nanny Interview Questions
Have the nanny review her past nanny positions (age of children, length of time, job duties, etc.)
Why did her last job end?
What are the hours she is willing to work?  Is she flexible with time?  Can she come early or stay late?
What kind of housekeeping is she comfortable with?
Does she cook?  food shop?  run errands?
How does she feel about taking classes and making playdates?
Has she ever had to deal with an emergency?  If so, how did she handle it?
If she is a parent, does she have back up coverage in case her child is home sick?
What does she see herself doing when the baby is napping?
What kind of activities does she do with a child your child's age?
What is her discipline style?
Does she have any tricks for getting children to eat their meals?
Does she have a special way of putting babies to sleep?
Does she have any health related problems that may prevent her from doing her job?
What does she consider her most important responsibility as a nanny?
How long does she see staying at the job?
Is there anything that she refuses to do?
What are her hobbies?
What is her strongest asset as a nanny?  What does she feel she can improve?
Is she CPR certified?  If not, would she be willing to take a class?
Read Next | Why You Should Give Your Nanny a Credit Card
Questions for the Nanny's Reference
How did she find the nanny?
For how long did she employ the nanny?
How old were the children that the nanny cared for?
Why isn't she using the nanny anymore?
Would she hire the nanny again?
If she could change two things about the nanny, what would they be?
Is she still in touch with the nanny?
*You should sit down and think what is really important to you in a nanny. If you really want a nanny who takes your child to the park everyday, then find out if the nanny did that with her former employer's children. If you really want a nanny who cooks, then ask the former employer if she cooked for her. So basically you should decide what you are looking for in a nanny and formulate your questions accordingly.
---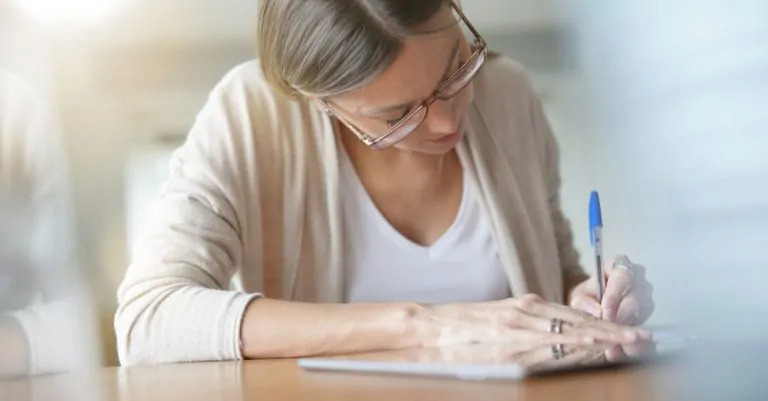 Popular | Agreement Terms You Should Include in Your Nanny Contract