How to Keep Children Safe
Your instincts as a parent help keep your kids secure and content. But, childproofing a home is more complicated than you might expect.
You've probably covered exposed outlets and put padding on sharp corners. However, it's easy to overlook several decor items, pieces of furniture and odds and ends you have in your house, which can potentially pose harm to your children. Unfortunate incidents and injuries have changed how parents approach childproofing.
The positive news is that you can prevent as much as 90 percent of unintentional injuries that children sustain in houses with correct childproofing practices. Here are five surprisingly dangerous things in your home and the precautions you can take to protect your kids.
1. Televisions
The risk factor here is not about the shows your child watches or how much time they spend staring at a screen. The danger of televisions in your home involves improperly securing them. Flat screens and thicker TVs both frequently hurt children when they tip over.
According to the U.S. Consumer Product Safety Commission, approximately 4,500 children under the age of 5 were injured by a TV falling between 2013 and 2015. When children climb on televisions or the furniture they're positioned on, there can be painful results. As they tip over, bruises or more severe injuries can happen.
Mounting your TV on the wall or anchoring it to both a stand and the wall can provide greater protection. Make sure your TV is out of reach and immovable to avoid injury.
2. Toy Chests
Crates and chests are essential for storing your children's toys and cutting down on clutter. But heavy toy chests can present a problem to your kids' wellbeing.
If your daughter or son is grabbing a toy, but the bulky lid starts to shut, their fingers or arm can get pinched. Worse still, a small child's head, back or neck could sustain a severe blow.
Switch your current toy chests out for one with a light lid or an open-top design. Steer clear of toyboxes with locks or a weak lid support system, too.
3. Window Cords
If your window coverings have loops and cords, it's time to rethink these treatments. Blinds or shades with cords can jeopardize your children's health.
Babies and toddlers especially can get tangled in cords, resulting in injuries or death. One study found 16,827 children under age 6 experienced window blind-related injuries between 1990 and 2015. Of these injuries, 98.9 percent involved the blind cords.
Eliminate the danger to your children and opt for cordless window treatments. If you can't install a cordless option immediately, move your child's crib or bed away from the cords and anchor the cords above their reach to establish a child-friendly environment.
4. Dishwashers
Doing dishes isn't an obvious risk, but when you leave your dishwasher open and unattended, children can reach unsafe items. Knives, peelers or pizza cutters all have sharp edges, and children can grab onto these when you're not looking.
Dish detergent is another substance your kids can encounter because of the dishwasher. If they ingest or touch detergent, they can experience extreme reactions. Put detergent in immediately before you run a cycle, so the soap is not accessible.
Use the child safety lock on your dishwasher or purchase an attachable lock. When putting razor-edged utensils and cookware in the dishwasher, angle them down into the silverware basket. Shut the dishwasher at all times and engage the lock to block your child from harm in the kitchen.
5. Houseplants
Outfitting your home with attractive greenery is pleasant, but certain common plants are toxic to your children. Kids might try to break off leaves or flowers to try and taste them, leading to poisonous effects.
Philodendrons and pathos are both popular indoor plants that can induce swelling and vomiting when eaten. The sap in oleander plants can be fatal, so replace this with a safer household plant.
Place houseplants up high so your children can't interact with them and give away any potentially harmful plants you currently own.
Ensure Your Family's Safety
Most homes contain furniture, decorations and knickknacks that can put children in danger. However, proper precautions can set your house on the right track and protect your kids from injury. Achieve peace of mind by shielding your home from potential threats.
---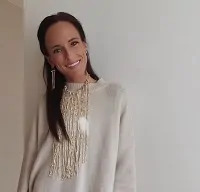 Kacey Bradley is the lifestyle and travel blogger for The Drifter Collective, an eclectic lifestyle blog that expresses various forms of style through the influence of culture and the world around us. Kacey graduated with a degree in Communications while working for a lifestyle magazine. She has been able to fully embrace herself with the knowledge of nature, the power of exploring other locations and cultures, all while portraying her love for the world around her through her visually pleasing, culturally embracing and inspiring posts. Along with writing for her blog, she frequently writes for sites like US Travel News, Thought Catalog, Style Me Pretty, Tripping.com and more! Follow Kacey on Twitter and subscribe to her blog to keep up with her travels and inspiring posts!