I became a stepmom and a new mom at the same time. I found becoming a mom much easier. When it comes to children you give birth to, there is a love and connection that is beyond anything you can explain or speak about. Your children own your heart and soul, and you instantly have this heart-based obsession with them. Just looking at my son makes me smile with gratitude, peace and unconditional love.
I am not an amazing step mom, but I aspire to be. Here are a few of my personal practices on the road to becoming an awesome step mom.
Be Honest with Yourself
It is time right now to truly honor how you are feeling inside. To love yourself unconditionally is your most important practice. Love yourself regardless of feelings of anger, frustration, impatience, or jealousy.
Surrender Control
For me, surrendering control has been my great lesson. Over the years, I recovered from being a perfectionist and although I was never someone who tried to control others, I could become obsessed with the illusion that I had control over my life. Why waste energy trying to control circumstance or others? I would much rather spend my precious energy serving others.
Live in Your Heart, Not Your Head
It is so easy to get triggered by children (stepchildren or not). When we haven't been nurturing ourselves with love and self-care (including sleep), we turn into head-centered creatures who thrive on all those ego-based feelings that can only be healed through the heart. I personally find listening to Pema Chödrön so helpful when I've turned into a head creature.
Read Next | Navigating Conflicts in Blended Families
Set Clear Boundaries
Setting clear boundaries and expressing your needs will make or break you as a parent or step parent. Be clear with your partner that there are certain non-negotiable activities that will help you thrive as a step parent. Make a list of what you need to feel grounded, happy, and aligned. These must be non-negotiable for you to thrive as a person as well as a parent.
Have a Professional to Speak With
I truly believe that having someone outside of your family circle or circle of friends who can offer professional advice and wisdom is a must. I have personally found, however, that having a professional who specializes in working with step parents challenging to find. My word of advice here is not to wait until you are in crisis mode to ask around for referrals. Practice preventive wellness and ask around for an amazing counselor, therapist or psychologist who specializes in working with step parents.
Improve Communication with Your Partner
I have found that having regular open communications with your partner to be the most helpful step in maintaining balance and great energy as a stepmom. If you're a stepmom, you will often find it difficult being vulnerable and sharing your deepest thoughts and feelings in fear of being judged and causing conflict. If you're finding it difficult to open up a conversation about any challenges you are having as a stepmom, start with a letter. Ask your partner for permission to be completely honest and vulnerable without judgement.
Read Next | Blended Family: How To Cherish The Traditions Of Your Entire Household
Keep a Journal
Journaling is a gift. Writing your thoughts and feeling on paper helps you release energy from your body. When you're a parent, releasing any built up tension from the body onto the page is true therapy. I highly recommend having a parenting journal beside your bed and sharing with your journal how you are doing and feeling. You will feel lighter instantly.
Don't Project Your Issues onto Your Child
I have often observed parents who have very obvious fears that run the show in their lives. Fears around money, of being alone and of not being good enough are big ones. Our fears will so often be acted out by our kids without us even recognizing them. Carefully listen to the language your child uses. We often don't take enough personal time to be self-aware enough to even recognize what our own fears are let alone if we are projecting them.
Commit to Personal Wellness
To thrive in life, a commitment to personal wellness is non-negotiable. You simply cannot thrive if you aren't aware and committed on a regular basis to the state of your emotional, mental and physical health. Your radiance and energy is either clogged by poor health and nutrition choices or it is magnetic because of great choices. Optimally healthy people simply thrive better! It's not about being perfect but it is about honoring your mind, body and soul. Wouldn't you teach your children to do the same?
I am enjoying every experience, lesson and challenge on my road to becoming an amazing stepmom. If I had one wish, it would be that stepmoms share more, reach out more and give themselves permission to be honest, open and vulnerable. My wish for you is that you always feel loved, supported and never alone as a stepmom.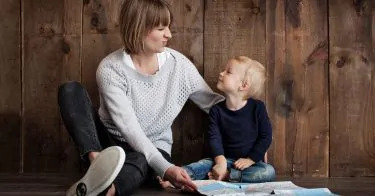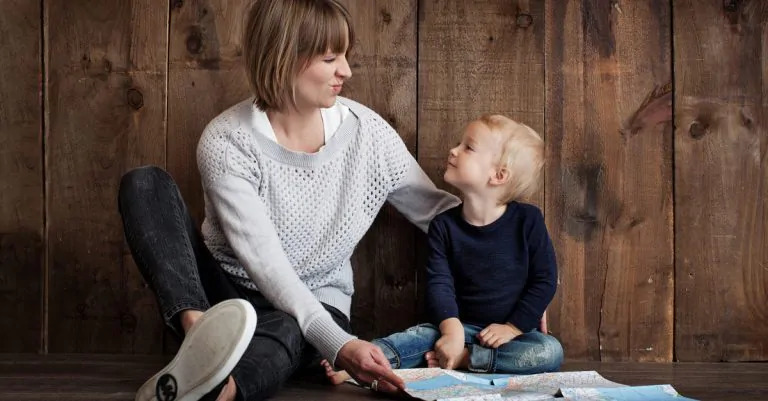 Read Next | Find a Great Nanny in and around New York City
---
Like what you read? JOIN the Mommybites community to get the latest on FREE online classes, parenting advice, events, childcare listings, casting calls & raffles, and our Parents With Nannies Facebook group. SIGN UP NOW!
Leanne Grechulk, Leadership and lifestyle expert, is the founder of HealthyGirl™ Inc. and the author of the amazon best-selling book 30 Days to Wealth.