As a working parent, you juggle all your professional and personal responsibilities and, somehow, you make it look simple. Life is busy, though, and you've got a huge task to add to the to-do list: learning how to potty-train.
Helping your little one switch from diapers to the bathroom is a tough job — regardless of whether you're a stay-at-home or working parent. Because you fall into the latter category, you have to plan the process more carefully, so you are present for the majority of the transition. As you prepare for life without diapers, here are some tips to keep in mind to make it simpler for you as you balance your professional schedule and potty-train schedule.
1. Choose the Right Time
Parenting books will probably suggest the perfect time to start potty-training, but no two children are the same. Some little ones start using the potty at as young as 24 months, but that's rare. In most cases, children begin between 24 and 36 months, and the entire process can take up to eight months to perfect after that.
Still, you should be more focused on starting the process when your child shows they are ready for it. For instance, some kids will start to show interest in their siblings' or classmates' potty behavior, which can help you ease them into using the toilet, too. Also, if your child sleeps through nap time without wetting their diaper, they could be prepared to potty-train. To that end, staying dryer for longer also shows a little one has what it takes to wear big-kid underwear. Finally, your child might alert you when they must go, hide when they have to pee or poop, or tug at a dirty diaper.
Once you start seeing these cues, you should start thinking about beginning the process. There's no need to start too soon and put too much on your plate when you're already busy.
Read Next | All You Need to Know about Potty Training Toddlers
2. Invest in the Tools
Now that you know it's time to potty-train, you have to invest in the supplies you need to make it possible. For one thing, you'll need to pick up some underwear for your son or daughter. On a weekend or after-work trip to the store, bring your child along to help pick out their designs — they'll find it even more exciting to switch to underwear if they like the character or colors. Having the proper clothing and underwear, along with other potty-training supplies like extra bed sheets, flushable wipes, and soap you can keep your child comfortable and ready for anything.
However, mistakes happen! If they do make a mess, teach them to not put anything other than toilet paper or flushable wipes in the toilet! By preventing the flushing of wipes and the use of too much paper, you will minimize the amount of plumbing-related issues you will experience. When clogs do occur, knowing how to effectively use a plunger and when to call in a plumber can also save you a lot of grief.
Read Next | When should I potty train?
3. Work with Teachers or Nannies
You can kick off your potty-training extravaganza over the weekend but, by Monday, you'll have to go back to work. Rather than halting your progress and popping your child back into diapers, work with their nanny or preschool teacher so everyone's on the same page about the transition. Chances are, your childcare provider will be more than willing to stick to the routine you've started, as well as any rewards system you have in place.
Think about it — it's beneficial for them not have to change diapers anymore, either. Make sure you pack plenty of dry clothes just in case, as accidents do happen. Then, once you pick up your child and go home, you can continue the training process yourself.
4. Reward Good Potty Habits
Experts have varying opinions on rewarding children for their successful use of the potty. Some say it's a great way to boost their accountability, while others think the feeling of being clean and dry is reward enough. It's up to you whether or not you'll incentivize the process with treats, stickers or a potty-training chart.
No matter what, it's vital that you verbalize how proud you are of your child as they use the potty. Even if their teachers take the reins during the day, shower them with praise as soon as you pick them up and hear updates on the process. It can be frustrating if your child fusses about using the toilet or if they suffer from accidents, but you can't let them see or feel this from you. With a supportive parent helming the transition from diapers to potty, children are more likely to try.
Start and Succeed
Once you've pinpointed the right time to start, invested in the right gear and enlisted the help of your child's teachers, you're ready to potty-train. You'll be surprised how these simple steps can make it so much easier to get the job done, even while you're working. Cheer your child to the finish line — both of you will be freer and happier sans diapers, which is the best benefit of all.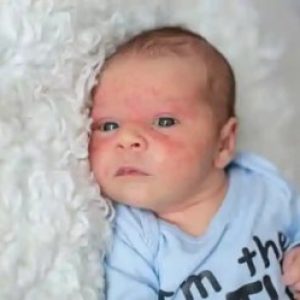 Read Next | These Are the Causes and Treatment for Baby Acne
---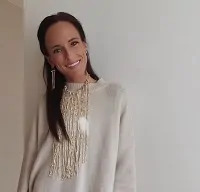 Kacey Bradley is the lifestyle and travel blogger for The Drifter Collective, an eclectic lifestyle blog that expresses various forms of style through the influence of culture and the world around us. Kacey graduated with a degree in Communications while working for a lifestyle magazine. She has been able to fully embrace herself with the knowledge of nature, the power of exploring other locations and cultures, all while portraying her love for the world around her through her visually pleasing, culturally embracing and inspiring posts. Along with writing for her blog, she frequently writes for sites like US Travel News, Thought Catalog, Style Me Pretty, Tripping.com and more! Follow Kacey on Twitter and subscribe to her blog to keep up with her travels and inspiring posts!
Like what you read? JOIN the Mommybites community to get the latest on FREE online classes, parenting advice, events, childcare listings, casting calls & raffles, and our Parents With Nannies Facebook group. SIGN UP NOW!