You asked and you shall now receive. It's only fair for us to share all of this stored up knowledge about a baby and what happens once the baby is born until they are no longer called a baby but a toddler! We now will answer, in a very public forum, all of those burning questions about babies and those first 12 months. Each Tuesday, we will tackle a commonly-asked-question from the point of view of a new parent. Chiming in to give her feedback will be an expert who has been there and done that as well as has oodles of professional experience with babies. Earmark, share and add your own input to today's question; it's good karma.
What are some good resources for buying natural baby beauty products?
There are many store and online sources for natural baby products. One of the best places to get natural baby products is Whole Foods, which has a separate and wonderful baby section, filled with natural baby products.
Another source of natural baby products are Earth's Best products and foods. You can get them in most baby and grocery stores or order them online. They have a large diverse line of natural baby products from diapers to baby food. Their products are excellent.
Another source for natural baby products is California Baby products, which can be found in some baby and retail stores. They also have a whole line of excellent natural baby personal care products for bathing, hair, moisturizing, sun block and insect repellent and many other products. They also can be ordered online from their website.
Another source of natural baby products is Boiron, a French company, which makes homeopathic baby products for teething and colic. Their products can be ordered online or may be in some pharmacies. They are sometimes samples available in your pediatrician's office too.
There are many products I can discuss and recommend but these are few to try with your baby.
Expert: Dr. Gina Lamb – Amato MD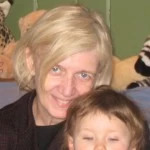 Gina is a general pediatrician and developmental pediatrician who works at Village Pediatrics and Agho Medical practices both in Manhattan, NY. She has a masters in child therapy and works with a child psychologist Rosa Vasquez PhD performing office and home consultation for newborns and parents, office and home developmental assessments, school consultations and parent child playgroups where play and art along with baby massage and other techniques are used to help parents bond and support their child's development. Formerly, Gina was the Director of Pediatric Special Medical Needs before she went into private practice where she cared for medically fragile infants and children. She is also a Early Intervention Pediatrician for Early Intervention which assesses and treats infants from age zero to 3 years. She has extensive experience in Early Head Start programs which work with infants from prenatal to 3 years of age. She is the mother of a beautiful daughter who is 3 years old and the joy of my life. Her husband is an artist, producer and owns Synchronicity Space, a non-profit arts organization that supports emerging artist in fine art and theatre. Finally, she is also an artist who paints mainly babies and children.