Many pregnant women are concerned about the high rate of cesareans, and with good reason. One in three women in the United States (32.7%) now give birth by cesarean, and the dramatic rise has not improved outcomes for moms or babies. In fact, data suggest that rates above 15% may do more harm than good. Cesareans can be lifesaving when they are needed, but when they are used without a medical reason, the risks can outweigh the benefits.
In 2014, the American College of Obstetricians and Gynecologists and the Society for Maternal-Fetal Medicine released guidelines for the "Safe Prevention of the Primary Cesarean Delivery." Ask how your doctor or midwife and your hospital or birth center are responding to these new recommendations:
Women need more time
Labor is not like the movies… it takes time! Doctors used to define "active labor" as starting at 4cm dilation, but thanks to better data, they have changed their tune. Now, active labor is considered to begin at 6cm dilation. There is no reason to impose strict timetables on moms who labor longer – labor that takes its time is not unsafe when mom and baby are doing well. Plus, medication to try to speed up labor is correlated with an increase in cesareans.
There is no time limit beyond which all women should have cesareans. If mom and baby are both doing well, at least 3 hours of pushing during first births and at least 2 hours of pushing during second (and later) births should be considered normal.
Got an epidural? Because an epidural can slow labor down, getting an epidural adds an extra hour to the suggested timeframe for the pushing stage that is considered to be normal – 4 hours of pushing for first births and 3 hours for second and later births.
Induction of labor
Before 41 weeks of pregnancy, it is not recommended to use medication to induce labor without a medical reason. Babies generally let us know when they are ready to be born.
Variations in baby's heart rate are not always dangerous
Variations in the baby's heart rate may be normal or temporary.  When it appears that the baby's heart rate may possibly indicate a problem, steps should be taken to try to improve the baby's heart rate before a cesarean is recommended.  These may include the mother changing the position of her body, stimulation of the baby's scalp, and introducing sterile saline solution into the uterus to improve the baby's environment.
Breech babies
Try turning the baby before labor begins (version).  Version has a high success rate.
Twins
When the first twin is head down, vaginal delivery is a good option for many women.
Having a "big" baby is rarely a reason for a cesarean
A suspected large baby is not an indication for cesarean unless the baby is believed to weigh 11 lbs. or greater for women without diabetes or 9.9 lbs. or greater for women with diabetes. Ultrasound in the last few weeks of pregnancy is not a reliable method for predicting a baby's size.
Doulas matter
The ACOG/SMFM guidelines recommend continuous labor support, such as support provided by a trained doula, as one of the most effective ways to decrease the cesarean rate and improve patient satisfaction.
Midwifery Model of Care
The ACOG/SMFM guidelines do not address the midwifery model of care, however, Choices in Childbirth notes that the midwifery model commonly employs or recommends many of the above recommendations, including supporting longer labors, version for breech babies, and continuous support during labor and birth. A midwifery model focuses on pregnancy and childbirth as a normal and healthy event, and prioritizes protecting, supporting, and enhancing the normal physiologic processes of labor and childbirth.
The technical details of the research and citations for data can be found in the full report.
Like what you read? Sign up for our free newsletter so you can be informed of the latest FREE webinars & teleclasses, parenting articles, & weekly raffles.
Choices in Childbirth (CiC) is a non-profit organization dedicated to providing expectant parents with a full range of information and education so they can experience the birth they want and choose. We educate, advocate and shape policy to help families make informed decisions about where, how, and with whom to birth and to increase access to childbirth services that support healthy birth outcomes.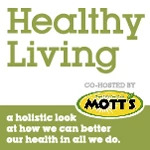 * Healthy Living is section of our website co-hosted by Mott's. Mott's has compensated Mommybites to be a partner in this awesome Healthy Living section on our website. This partnership does not influence the content, topics or posts made on this blog. We always give our honest opinions, findings, beliefs, or experiences on all topics, products, and services.
The views and opinions expressed on this blog are purely the blog contributor's. Any product claim, statistic, quote or other representation about a product or service should be verified with the manufacturer or provider. Writers may have conflicts of interest, and their opinions are their own.