When you have kids, you quickly learn to juggle a million different responsibilities at any given time. You need to make sure they have their lunches, drop them off at school and sign them up for clubs. That's while you're not at your full-time job, participating in your community or taking care of your household.
It's a lot to handle, which might make food the last thing on your mind — or it would be if your kids hadn't learned to ask what's for dinner every day around 11 a.m.
In those moments when you can't imagine finding time to cook a big meal, try one of these eight fast recipes for busy parents. They'll only take a few minutes of your time so you can get back to loving your kids.
1. Cauliflower Fried Rice
Fried rice is an easy way to make dinner because it's a simple meal. It's even easier when everything's chopped up and waiting for you in the freezer.
The next time you're at the store, grab a few frozen bags of riced cauliflower and stir-fry veggies. You can dump them in the same skillet, fry them for a few minutes and add whatever spices you have in your kitchen. If your kids don't like cauliflower, swap half of it with rice to hide the healthy food.
Read Next | Picky Eating during a Pandemic: Simple Ways to Keep Food Fun
2. Instant Pot Mac and Cheese
Most kids love pasta, which is why mac and cheese is a household hit around the world. It takes nearly a half-hour to make even the fastest boxed version, but you can make it in minutes with an instant pot and fresh ingredients. Put everything in the container and cook for five minutes on high, and you're all set for dinner.
3. 15-Minute Mini Meatloaves
Craving a melt-in-your-mouth kind of meal? Use a muffin tin to create mini meatloaves in 15 minutes. Add a little steak sauce or gravy and serve with any side you like.
4. Weeknight Beef Skillet
A weeknight beef skillet meal is one you'll want to make when you need to get groceries the next day. Combine a few seasonings with a pound of ground beef and serve over egg noodles for a quick dinner. Throw in a can of diced carrots and peas for extra veggies.
5. Muffin Tin Lasagna
Lasagnas are delicious, but they require time to layer the ingredients and cook in the oven. Whip up mini lasagnas in no time when you use store-bought wonton wrappers to hold the lasagna filling. After 20 minutes, you'll enjoy the new spin on an old recipe.
Read Next | Hire a Babysitter Now
6. Asian Chicken Rice Bowl
While rice cooks in a pot, throw diced chicken and sauces together in a pan to create an Asian chicken rice bowl. The chicken only takes minutes to cook because you'll slice it into small pieces. Speed up the recipe even more by chopping up the chicken breasts ahead of time on the weekends.
7. Bean and Cheese Quesadillas
When you're tired of cooking chicken or beef every night for a source of protein, try bean and cheese quesadillas for a fresh change of pace. Black beans provide the protein your family needs, and the quesadillas only take minutes to cook. They're also easy to reheat in a dry frying pan if you have leftovers.
Read Next | Back-To-School Groove 4 Tips & 4 Recipes for Healthy Living
8. Instant Pot Beef Stew
Back in the day, you may have had the time and energy to cook beef stew in a crockpot all day long. You can still enjoy it now if you make it in an instant pot, with the addition of carrots, peas and potatoes. While it does require 30 minutes to pressure cook the stew meat, it's much faster than watching a crockpot for six to eight hours over an entire day.
Write Out Your Grocery List
If these recipes make your heart sing, it's time to write out your grocery list so you can get everything you need. Try quick recipes from muffin tin lasagna to simple mac and cheese to see how much time you'll save while you still give your family the delicious meals they crave.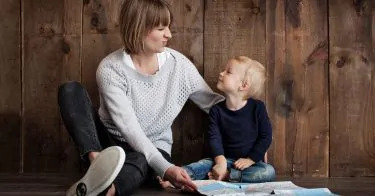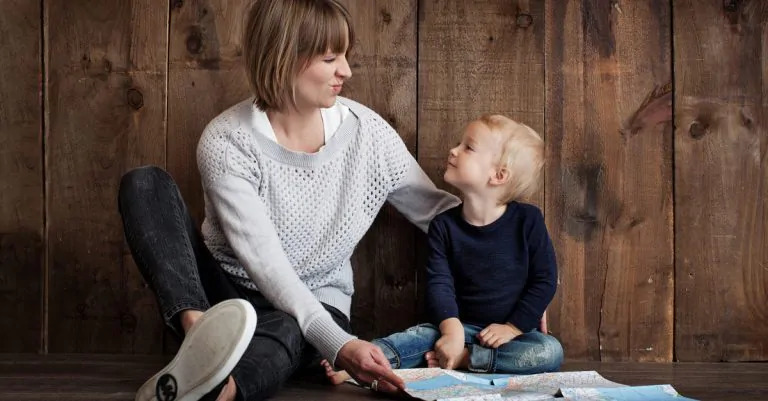 Read Next | Find a Great Nanny in and around New York City
---
Kacey Bradley is the blogger behind The Drifter Collective, an eclectic lifestyle blog that expresses various forms of style through the influence of culture and the world around us. Along with writing for her blog, she has written for sites like U.S. News, SUCCESS, Guides for Brides, Hotel Online and more! Follow Kacey on Twitter and subscribe to her blog to keep up with her travels and inspiring posts!
Like what you read? JOIN the Mommybites community to get the latest on FREE online classes, parenting advice, events, childcare listings, casting calls & raffles, and our Parents With Nannies Facebook group. SIGN UP NOW!