"Beatrice Quimby's  biggest problem was her little sister Ramona. Beatrice, or Beezus (as everyone called her, because that was what Ramona had called her when she first learned to talk) knew other nine-year-old girls who had little sisters who went to nursery school, but she did not know anyone with a little sister like Ramona. 
Beezus felt that the biggest trouble with four-year-old Ramona was that she was just plain exasperating. If Ramona drank lemonade through a straw, she blew into the straw as hard as she could to see what would happen. If she played with her finger paints in the front yard, she wiped her hands on the neighbor's cat. That was the exasperating sort of thing Ramona did. And then there was the way that she behaved about her favorite book…"
—Beverly Cleary, Beezus and Ramona, 1955
Readers around the world are remembering beloved children's book author Beverly Cleary, who died on March 25 at the age of 104. Cleary is best known for her books about the spunky Ramona Quimby, and her many other characters who were relatable to children. Her book Dear Mr. Henshaw, which tells a child's perspective of divorce, won the Newbery Medal—the top prize in children's literature—in 1984. Cleary also wrote two memoirs—A Girl from Yamhill and My Own Two Feet.
Early Life
Born on April 12, 1916 in McMinnville, Oregon, Cleary lived on a farm in her early years in the small town of Yamhill. The town was so small that it didn't have a library. Cleary's mother arranged for the state library to provide books for her family and the town. Her mother's efforts and passion for reading fostered a love of reading in Cleary at a young age that carried into her adult life. In A Girl from Yamhill, Cleary recalls her school librarian praising her writing and suggesting that she one day write children's books.
Education and Career
Cleary graduated from the University of California in Berkeley in 1938 with a bachelor's degree in English. The following year, she received her master's degree in library science from the University of Washington. Working as a librarian in Washington state and in California, children—mainly boys—often asked Cleary to find books about kids who were just like them. The majority of the books that they were required to read in school were not about relatable kids. After failing to find the kinds of books that children wanted to read, she decided she would try to write her own.
Cleary's first book, Henry Huggins, was published in 1950. Henry was the first character she wrote about who lived on Klickitat Street but certainly not the last! The street was also home to Ramona Quimby, and her older sister Beezus, two of Cleary's most popular characters.
Ramona's Appeal
What is it about Ramona that readers continue to love? Cleary shared in a HarperCollins interview that perhaps it's because "Ramona doesn't learn to be a better girl," she said. "In my experience, kids don't! [Ramona's] intentions are good but she has a lot of imagination and things sometimes don't turn out as she expected."
Over the years, Cleary wrote more than 40 books for children. When asked what Cleary had noticed about her fans, she shared that she felt much about them remained the same. "I think the emotions of children don't change," said Cleary. "Their life situations change but they're just like they always were.  They want a home, parents that love them, they want friends, they want teachers that they like. I think that's rather universal."
Ann DiPietro has been the head of the Children's Library in Sea Cliff, New York, for 30 years, and before that taught English at St. John's University. The well-read DiPietro calls Cleary "one of her all-time favorite authors" and remembers herself as a young girl reading and loving the stories of Ramona,  Beezus, and Henry. Later, DiPietro appreciated "how Cleary addressed issues so many children and adults were facing—parents out of work, new siblings, women reassessing their roles in the world. Her books were always top of my list of read aloud recommendations so even young, non-readers could find comfort in her stories. Best of all, she never was condescending to her readers but was always aware of the innate dignity of children."
As journalist David Von Drehle writes in his tribute, Cleary "wrote brilliantly about childhood as it really is." Perhaps this is why Cleary's books continue to appeal to generations of readers. Have your children read them yet?
Elizabeth Siris Winchester is the Director of Content for Mommybites. Much of her work has focused on children's publishing, writing and editing for Time For Kids and Scholastic.
Caroline Winchester, Liz's daughter, is an avid reader, imaginative writer, and thoughtful editor. Caroline loves working with children and embracing her inner Ramona! 
---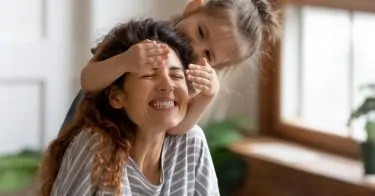 Read Next | This Is Where to Hire an Amazing NYC Nanny
Like what you read? JOIN the Mommybites community to get the latest on FREE online classes, parenting advice, events, childcare listings, casting calls & raffles, and our Parents With Nannies Facebook group. SIGN UP NOW!
Mommybites
16 hours ago