*This is a sponsored educational article.
Nannies are an invaluable resource for families with children. They are specialists who love and care for your kids in your absence and for many families, their nanny is more than just someone who works for them. Many times, nannies become a part of the family and are involved in the children's lives for years to come, well after their "job" as a childcare specialist is completed.
If you're looking to hire a nanny, here are some important must-knows before you start the hiring process.
Know a nanny's primary role
A nanny's primary role is to oversee the well-being of your child while you are away. Nannies will generally prepare meals for the children, clean up the house after them, change diapers, play and do activities or crafts with them, take them out for special events or outings, and more.
There are also nannies that specialize in specific social or intellectual development and could be hired to help with potty training, language development, or homework, in addition to their regular duties.
Assess your needs
Before you start looking for a nanny to hire, consider what your exact needs and expectations are. What days and hours will you need care and what's your budget going to be? Next, make a list of what requirements you need your new nanny to possess. Do you want someone that specializes in infant care? Perhaps you need someone that has a vehicle and/or driver's license, so they can take the child to doctor's appointments or to other fun activities during the day.
Be sure you are clear about what your "must-haves" are versus the things that are nice to have, but not essential.
Know what you can afford
Childcare is expensive, and hiring a nanny is no exception. So, when you're looking to hire a nanny, look closely at your budget and what you can afford when it comes to wages, as well as the employment taxes and possible worker's compensation you need to pay for your nanny. Research what nannies are being paid in your area, so you can provide a competitive wage.
If you cannot afford a full-time nanny, consider looking for someone part time or consider arranging a nanny share with another family you know. Nanny shares involve hiring a nanny that's willing to care for the children in two families, and the families split the cost to help make it more affordable.
Know where to look
Finding the right nanny for your family is an important, life-changing decision. So, where do you begin? You can choose to find a nanny on your own by reading ads online, or you can work with a reputable agency that is experienced in matching families and screened nannies. Whichever way you decide to go, be sure you plan on doing pre-screening and interviewing with the candidates, so you can get a feel for their personality and communication style. It is very important to know if you connect with the person before you proceed.
Once you've found your top candidate, pay for a background check to be sure you know about any history that could be a potential deal breaker (agencies include this in their fees). If the background check comes back clear, consider doing a working interview with the potential nanny so you can see how they interact with the children and your kids respond. Not only should they gel with you, but your kids should be able to bond and connect, too.
Decide on a living arrangement
Nannies can either live in the home with the family, or they can live off-site and travel to your home to provide nanny services. Before you decide which one is right for your family, look at the pros and cons of each arrangement. Live-in nannies are provided a private bedroom and receive room and board on top of their salary, not as part of the salary. Nannies that live in the home generally connect with the family and children faster and families can enjoy greater flexibility when things change, such as last-minute scheduling issues, weather delays, and more.
Live out nannies generally have a more traditional employer and employee relationship and compatibility with the parents isn't emphasized as much, even though personalities and communication are still key because of the children involved. But, because the nanny will not be living in your home, it puts less pressure on the family to provide a separate living quarters for the nanny.
Know your employer responsibilities
Hiring a nanny means that you will be hiring a household employee and that means you will become an employer. Understand what your responsibilities are when it comes to your role as an employer, including how to address wages, taxes, and HR laws.
If you aren't sure where to begin, our team at HomeWork Solutions is experienced in what taxes and laws you will need to follow. We will work with you to answer your questions and be sure that your nanny is paid properly with the right amount of taxes withheld each time.
Next, be sure you and your nanny sit down and develop a work agreement that clearly outlines what your nanny's job responsibilities are, as well as any other important clauses you need to include that relates to employment, termination, paid days off, holidays, and more. A work agreement that clearly outlines everything related to the job will help you and your nanny avoid confusion later down the road.
Hiring a nanny is an exciting process and something that should be approached with much research and attention to detail. Understanding the basics about what your role is as an employer as well as what requirements your nanny should have, will help make the process of finding and retaining a nanny easier.
If the idea of managing payroll or withholding taxes makes you feel overwhelmed and underprepared, contact us at HomeWork Solutions today. We will work with you one-on-one to answer your questions and make sure you have everything set up correctly, so your nanny can join your family seamlessly.
Read Next | What is the Difference Between a Nanny and an Au Pair?
---
HomeWork Solutions is the leader in household payroll and taxes with over 25 years of experience. Our concierge level service is extended to each of our clients and we are always happy to offer free consultations to help employers understand their obligations.
Like what you read? JOIN the Mommybites community to get the latest on FREE online classes, parenting advice, events, childcare listings, casting calls & raffles, and our Parents With Nannies Facebook group. SIGN UP NOW!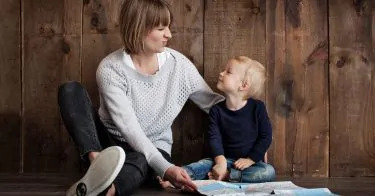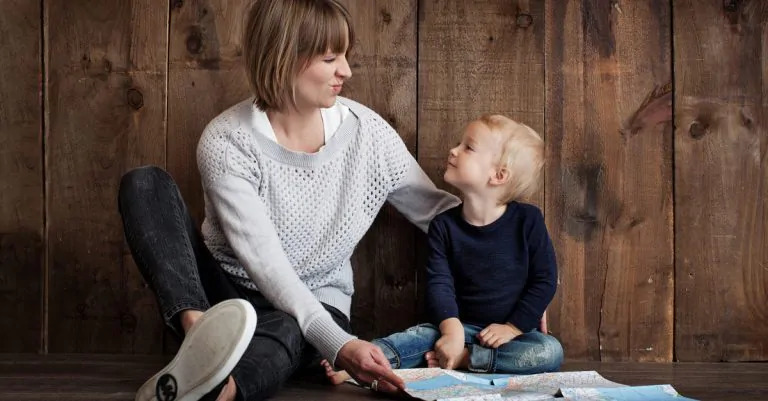 Read Next | Find a Great Nanny in and around New York City