When you first bought your house, you had plenty of dreams and aspirations to fill every room. You may have already had kids or planned to have a few after moving in, but now the kids are growing and the house seems to be shrinking.
Plenty of families decide to renovate their homes at some point. An extra sink in the bathroom or a room added onto the side of the house gives your family more room to work with. Every homeowner wants to get the most use out of their home as they can, but renovating with kids may seem tricky.
Read on to learn seven tips for remodeling your home when you have kids. With a few easy steps, your home renovation will feel like a breeze and be over in a flash.
1. Let Them Have Fun
Younger kids may be a little scared when renovations begin. Change is scary, but you can show them how fun it is to add something new to your home.
Most of the time, people repaint rooms after they're renovated. Give your kids a box of markers and let them color all over the walls before the renovation work begins. They'll love being given permission to break the rules, which will make them more comfortable with the construction.
2. Keep One Space Open
When your renovation starts, you're going to be telling your kids about all the things they can't do. They may react badly to feeling more constricted in their own home, which is why you should always try to keep one space open for them to play in.
An easy way to do this is to make a temporary deck play space for them with cushioned tiles. If you don't have a deck in your backyard, designate one room as being kid friendly. The idea is that they'll be happier if they know where they can play and they'll be safer away from the construction.
3. Make Friends With the Contractors
Another reason kids might feel irritated during a renovation is that their home is filled with strangers. They could feel scared and uncomfortable, but that's easily fixed with a quick meet and greet.
Introduce your kids to the contractors if the project is meant to be more long-term. They don't need to sit down and eat lunch with them every day but being able to match their faces with names will make the contractors seem much less scary.
4. Prep Future Meals
One of the most popular rooms to renovate is the kitchen. There are tons of ways to upgrade and personalize the room, but it's also a place that your family constantly uses.
If your kitchen is included in your renovations, plan to prep your future meals during the construction. You can still make homemade meals with things like your microwave, a toaster oven, an electric kettle and even your grill.
Think about what your kids will need to eat every day and what your typical family meals are. Imagine walking through the steps of each meal to figure out if it can be done without your kitchen being accessible.
5. Go Over Safety Tips
It's natural for a parent to worry about their kids, especially when your home will be under construction. To prevent any accidents from happening, go over safety tips with your kids before the construction begins.
Let them know that they are never allowed to touch things like the contractors' tools. Even handling things like sawdust or paint cans could end in disaster for kids.
After you explain what they can't or shouldn't do, they may be even more tempted to do the complete opposite. Try to keep an eye on your kids during your renovation, but also go over safety tips with them so they might think twice before playing with something that could hurt them.
6. Review the Daily Routine
Your kids won't be the only people in your house you should communicate with. Talk with your contractors at the beginning of your project to go over how their team should handle being in your home.
Something that's smart to bring up is how they leave the place when they clock out after a days' work. Ask them to remove all tools from the site so your kids don't get into them, or at least put them away somewhere the kids don't have access to.
7. Don't Renovate All at Once
The biggest mistake parents sometimes make when planning their renovation is to try to do everything at once. It may seem like an easy solution that would get everything done faster, but projects get delayed all the time.If you are hiring a team to take on the remodel, going ahead and asking them how long the project will take is a great idea, especially when little ones are involved.
Instead, plan out your renovation to be one room at a time. That way you'll always have a space open for your kids to hang out and your home won't feel so closed off to your family.
Communication is Key
The best thing you can do to make your upcoming renovation easier for your family is to communicate. Make sure that your kids, your partner and your contractors are all on the same page and it should be an easy process to safely get through.
---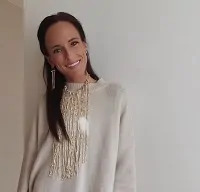 Kacey Bradley is the lifestyle and travel blogger for The Drifter Collective, an eclectic lifestyle blog that expresses various forms of style through the influence of culture and the world around us. Kacey graduated with a degree in Communications while working for a lifestyle magazine. She has been able to fully embrace herself with the knowledge of nature, the power of exploring other locations and cultures, all while portraying her love for the world around her through her visually pleasing, culturally embracing and inspiring posts. Along with writing for her blog, she frequently writes for sites like US Travel News, Thought Catalog, Style Me Pretty, Tripping.com and more! Follow Kacey on Twitter and subscribe to her blog to keep up with her travels and inspiring posts!
Like what you read? JOIN the Mommybites community to get the latest on FREE online classes, parenting advice, events, childcare listings, casting calls & raffles, and our Parents With Nannies Facebook group. SIGN UP NOW!