Cleaning is a necessary part of protecting your family's health in the home. Popular products, however — such as window cleaners, laundry detergents and furniture polishes — contain harmful chemicals.  
You can look for cleaners advertised as green or natural, but that doesn't guarantee they're safe for your health. Fortunately, you can limit risks by studying labels and reading the guide below.  
Stay Away From Harmful Chemicals 
Volatile organic compounds (VOCs) are gases that can cause difficulty breathing, nausea, damage to the nervous system, cancer and much more. They originate from manufacturing processes and products, including cleaners and disinfectants. Some of the most common VOCs include formaldehyde, benzene and toluene. 
Certain products in your home may include toxins, such as:  
Rug cleaners

 

Air fresheners

 

Aerosol sprays

 

Chlorine bleach

 

Dishwashing liquid

 
Read Through Ingredient Lists Carefully
The only way to be sure a product is safe is to look at the ingredient list. Ignore any proclamations about being green or all-natural on the front. Companies use these vague terms in attempts to trick unsuspecting buyers who want to be eco-friendly.  
Unfortunately, you'll find more toxins out there beyond VOCs. Perchloroethylene (PERC), for example, is in spot removers and carpet cleaners. Exposure in the short term can lead to dizziness, headaches and vomiting. Prolonged contact, however, can result in changes to mood, altered memory and cancer. 
Peruse Online Reviews and Recommendations 
You can learn a lot about a company's products and reputation when you read reviews. Be wary of brands that buy feedback. Red flags include overly positive wording, sparse information and vague descriptions. Thousands of five stars without any threes or ones is an instant tip-off.  
When reading reviews online, look for information related to health. Has a person ever suffered an adverse reaction from a cleaner, like a rash, breathing difficulty or eye irritation? Does the brand live up to its promises, whether it's "all-natural" or "eco-friendly?" 
Opt for Homemade and Professional Alternatives
When you run out of cleaners, don't run to the store. Instead, make your own with natural and safe ingredients. White vinegar, for example, kills 80% of germs, as long as you find a concentration of 5% acetic acid. It's nontoxic and can cut through grease, remove odors, fight stains and bust mildew.  
You can use vinegar in your cleaning routine by:  
Soaking sweat-stained clothes in it

 

Filling your dishwasher's soap dispenser with it

 

Mixing it with water and spraying it on counters 

 

Combining it with baking soda to remove grease

 

Adding it to the mop bucket before cleaning floors

 
Another way to ensure you clean with safe ingredients is to hire a professional service. Experts will know the best ways to kill germs without putting your family at risk. 
Consider the Benefits of Safe Cleaning
When you invest in nontoxic cleaners and professional service, you'll notice a lot of benefits. Your home will rely on plant-based solutions that are 100% toxin-free, removing chemicals from the equation. As a result, air quality will improve drastically.  
Think of all the surfaces you wipe down with cleaners — countertops, tables, bookshelves and more. When you cut out toxins, you decrease your children's risk of exposure. As a bonus, making the switch is better for the environment. The same chemicals that affect your health harm nature.  
How to Make the Switch to Safe Cleaners and Disinfectants
With the comprehensive guide above, you have the tools needed to remove harmful substances from your home and keep the whole family safe.  
Start by learning about common toxins, including VOCs and PERC. Read reviews about natural cleaners or mix up your own. You can also trust a professional to use plant-based alternatives and make your home spotless. It can be eary to go green. 
Sources: 
plant-based solutions that are 100% toxin-free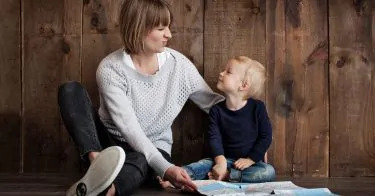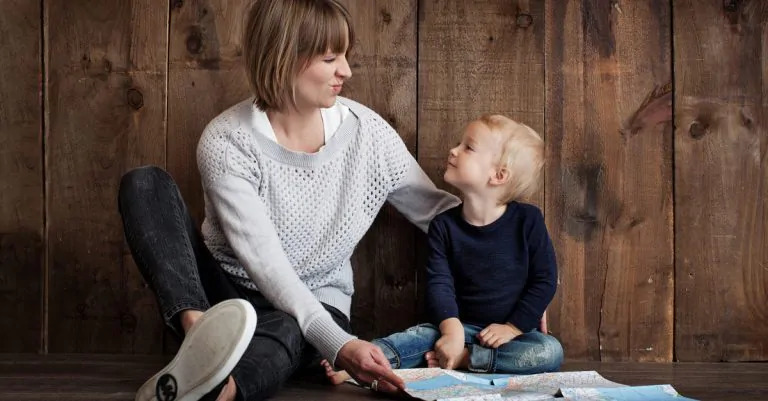 Read Next | Find a Great Nanny in and around New York City
---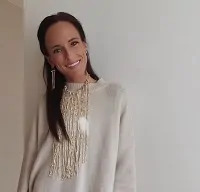 Kacey Bradley is the lifestyle and travel blogger for The Drifter Collective, an eclectic lifestyle blog that expresses various forms of style through the influence of culture and the world around us. Kacey graduated with a degree in Communications while working for a lifestyle magazine. She has been able to fully embrace herself with the knowledge of nature, the power of exploring other locations and cultures, all while portraying her love for the world around her through her visually pleasing, culturally embracing and inspiring posts. Along with writing for her blog, she frequently writes for sites like US Travel News, Thought Catalog, Style Me Pretty, Tripping.com and more! Follow Kacey on Twitter and subscribe to her blog to keep up with her travels and inspiring posts!
Like what you read? JOIN the Mommybites community to get the latest on FREE online classes, parenting advice, events, childcare listings, casting calls & raffles, and our Parents With Nannies Facebook group. SIGN UP NOW!