In viewing non-invasive procedures as opportunities to augment, rather than substitute, for daily self-care, Plastic and Reconstructive Surgeon Alan Bienstock, MD, MPH, encourages patients to adopt nutrition and other health habits to enhance all aspects of their well-being.
We recently held a highly illuminating teleclass, during which Dr. Bienstock, founder of CosmedixOnCall – also our generous sponsor – shared his integrative approach to beauty.
During class, Dr. B discussed and answered moms' questions about such topics such as dietary recommendations, tips on skincare, non-invasive treatments for a more youthful look, and dispelling the notion that cosmetic strategies are synonymous with an artificial appearance. He also described how moms can be naturally beautiful through a combination of lifestyle practices.
In case you missed it, you can listen to the taped class HERE.
Here is an excellent article by Dr. B, on 10 Wellness Practices for Overall Beauty:
Dr. B also wants to share the following links to additional resources for our mom community:
Generously sponsored by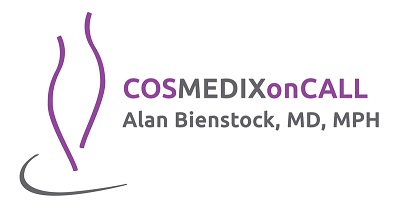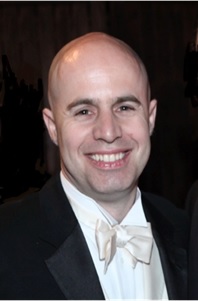 Alan Bienstock, MD, MPH, is a Board Certified Plastic and Reconstructive Surgeon and a member of the American Society of Plastic Surgeons. He graduated from the prestigious Duke University School of Medicine. Dr. B completed his residency at the Baylor College of Medicine in Houston, Texas. Dr. B's specialties are body sculpting/body lifts for massive weight-loss and Bariatric patients, lip suspension, male breast reduction, post pregnancy body contouring, and facial rejuvenation using invasive and non-invasive approaches. His talents in painting and drawing, developed during childhood, greatly contribute to his artistic philosophy and enhance his ability to bring out beauty and harmony in his patients. Dr. B combines novel medical and surgical procedures balanced with preventive care to help patients look and feel better. He is passionate about educating his patients on his holistic approach to medicine, where cosmetic and plastic surgery meet health and wellness to rejuvenate the body, mind, and spirit.
Like what you read? Sign up for our free newsletter so you can be informed of the latest FREE webinars & teleclasses, parenting articles, & weekly raffles.
The views and opinions expressed on this blog are purely the blog contributor's. Any product claim, statistic, quote or other representation about a product or service should be verified with the manufacturer or provider. Writers may have conflicts of interest, and their opinions are their own.