Drive-in movies used to be what people looked forward to every week. They were the perfect way to see a movie by yourself, on a date or with your family. Now you can go to a movie theater and order dinner before relaxing in a reclining chair, but the concept of a drive-in movie still holds its old charm.
With kids on school break for the holidays, you don't need to take a road trip to find a drive-in for your family to experience. Host one in your own home or backyard and invite all your friends over.
Before you rent a giant projector, check out everything you need to host a drive-in movie night at home. With a few supplies, your movie night is just a few minutes away. Pick out your favorite film and prepare to relax in your own personal drive-in.
1. Delicious Homemade Snacks
The first thing you do when you go to the movie theater is head to the concession stand for snacks. Depending on what kind of movie theater you have in your town, you might choose popcorn, pretzels or even mini pizzas.
No movie experience is complete without food, so make delicious homemade snacks for you and your kids to enjoy. S'mores and trail mix are a great start, but you can also offer buckets of popcorn with tons of toppings or flavor mixes. Think about what you want to serve ahead of time so you can grab everything at the store in one trip.
Read Next | 5 Tips To Relax Your Child Before Bed
2. Creative and Comfy Seating
During your excited preparation for your drive-in movie night, you might forget that everyone will need comfortable seating for the hours they'll spend watching the movie. If you throw a blanket on the grass, everyone will get uncomfortable and the experience will be a bust.
Instead, come up with creative and comfy seating. Form a lounge area with pillows all over the floor. Set up lawn chairs with seat cushions or make tiny box cars for kids to sit in to get the full drive-in part of the experience.
Read Next | 4 Reasons Young Children Should Learn A Foreign Language
3. Blankets and Jackets
You won't need to worry about the temperature if your drive-in happens indoors, but when you're outside, the evening can get chilly fast. Prepare yourself and your guests for cool breezes by offering blankets and jackets to everyone who comes over.
It's also important to bring extra supplies for kids because they won't think to wear warm clothes ahead of time. Anything you can do to prepare for possible needs is smart. Stock up on allergy medications, blankets, flashlights and pillows so everyone is comfortable and happy during the movie.
4. Simple Sweet Treats
Another thing kids look forward to when they go to the movie theater is buying candy. There are usually tons to choose from, plus ice cream sandwiches and slushies.
Give your kids a sweet treat without feeding them over-processed snacks by making homemade dessert options before movie night begins. Go big with chocolate pudding bowls and cereal bars or stick to the healthier side with chocolate drizzled granola apple slices. If all else fails, scoop ice cream onto a cone or get a snow cone machine for classic treats any kid will love.
Read Next | Can Technology Help Your Child's Education?
5. Pre-Movie Mood Lighting
As everyone arrives and settles in for your drive-in night, the sun might begin to set. Create pre-movie mood lighting with lanterns and string lights around your backyard. They cast a cozy glow that's more welcoming and relaxing than the floodlights attached to your house. When the movie begins, dim the lanterns or unplug the lights so everyone's ready for a great time.
Keep Things Simple
Part of what made drive-in movies so great was the simple concept. You drive up, park and watch the latest blockbuster. You can do the same in your home or in your backyard by keeping things simple. Stock up on blankets, serve plenty of snacks and get creative with things like seating and lighting. You'll have fun and help your kids enjoy the experience of a drive-in right at home.
---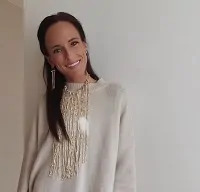 Kacey Bradley is the lifestyle and travel blogger for The Drifter Collective, an eclectic lifestyle blog that expresses various forms of style through the influence of culture and the world around us. Kacey graduated with a degree in Communications while working for a lifestyle magazine. She has been able to fully embrace herself with the knowledge of nature, the power of exploring other locations and cultures, all while portraying her love for the world around her through her visually pleasing, culturally embracing and inspiring posts. Along with writing for her blog, she frequently writes for sites like US Travel News, Thought Catalog, Style Me Pretty, Tripping.com and more! Follow Kacey on Twitter and subscribe to her blog to keep up with her travels and inspiring posts!
Like what you read? JOIN the Mommybites community to get the latest on FREE online classes, parenting advice, events, childcare listings, casting calls & raffles, and our Parents With Nannies Facebook group. SIGN UP NOW!