As a parent, you're aware of the planning that comes with traveling with kids. Even something as simple as an hour-long car ride means you'll have to pack snacks and extra clothes, bring enough entertainment to keep the kids content and even scope out potential bathrooms along the way.
And yet, hopping onto an airplane is a whole new ballgame for you and your family. No longer can you turn back or pull over if your child needs something, so you have to plan ahead, stay organized and be ready for what they may be feeling on-board. That all sounds stressful, and it can be — but the following five strategies will make your journey more comfortable for you and your kids.
1. Choose the Right Flight
For traveling families, an early-morning flight might be the best bet. If you're on one of the first planes to leave the airport, you're less likely to experience delays that would extend your travel time. Plus, waking everyone up before their usual time means they're likely to fall asleep on board. And, if that's not enough of an incentive, many early flights are less crowded than later options, which means you won't have to worry about cramped quarters, long bathroom lines, etc.
If you can't manage to make crack-of-dawn flight times work, there are other strategies for finding less crowded flights. Call the airline to help you decide which one has the most space for you and your family or opt to fly out of an off-the-beaten-path airport for generally emptier vessels.
2. Dress Easily and Comfortably
Going through security is tough as a grown-up — imagine what it's going to be like for your little ones. You can make things as easy as possible by opting for clothes that are easy to slip on and off. Think zip-up jackets and slip-on shoes that can quickly be popped on and off for scanning.
You'll want these easy-to-add layers once you're on the plane since temperatures go up and down along with your jet. In most cases, you'll be warm when the planes on the ground but cold once it reaches the sky. So dress all of your kids — and yourself and your partner — in multiple layers so that you can all easily get comfortable when the plane cools down or heats up.
3. Prep Your Kids Early
Another must-do ahead of your family flight is informing your kids about air travel. As much as they probably love to watch cartoons or read books about transportation, they know little about the realities of flying from city to city. You'll find that the more they know, the less stress they'll feel on the big day, so take steps to prepare them well in advance of your trip.
You might consider driving to the airport and watching planes take off so that you can explain the way planes work and the different parts of your flight. Describe the people who work on-board, so your children will look forward to flight attendants bringing snacks, captains saying hello, etc. You could also ask the gate agent for a pre-flight walk-through of the plane to get your kids acclimated ahead of take-off.
4. Pick the Safest Seats — and Sanitize Them
Little ones shouldn't be seated in the aisle seat, as they won't know to tuck their arms in when the beverage cart rolls by. The last thing you want is an onboard injury when you're trying to introduce the idea of flying to your little ones.
So, with your kids in the window or middle seats, quickly wipe down their tray tables, armrests and any other hard surfaces with an antibacterial wipe. Always make sure they wear shoes to the bathroom, too, since there are lots of germs lingering on the floor.
5. Pack Your Carry-Ons Wisely
Your carry-on is your greatest tool for getting through your flight with your kids. That's why you have to pack it wisely and include everything you might need before, during and after your trek.
Start with the must-haves, like medication, breast milk, diapers, etc. Regarding the first two, you can bring extra liquids if you're traveling with children, according to TSA guidelines. Read up and make sure you've adhered to their standards to prevent any mishaps during your security screening.
As for diapers, most parents advise bringing along more than you think you'll need. You might want to pop potty-trained toddlers into Pull-Ups, too, just in case delays keep them from the bathroom. As for the rest of your carry-on, you'll want to include snacks, extra clothes and entertainment. Some parents even bring along a special book or toy to make the flight fun and memorable for their little ones.
Get Going
The best way to get your children used to flying is to fly somewhere, so it's time to hit the road. With these five tips, your journey will be simpler, and arrival at your destination will be even sweeter. It's time for a family vacation!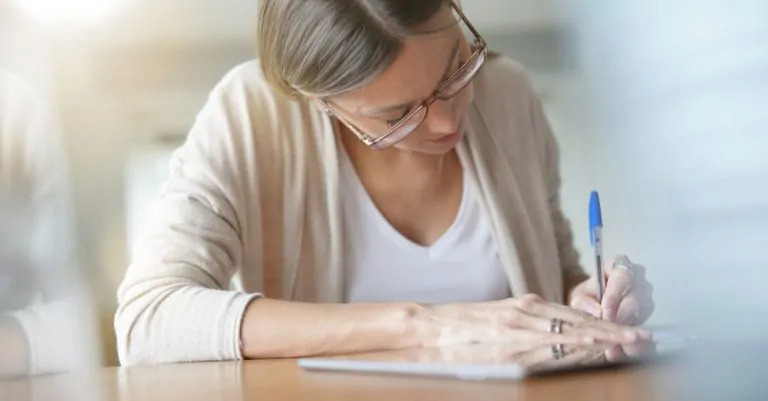 Read Next | Agreement Terms You Should Include in Your Nanny Contract
---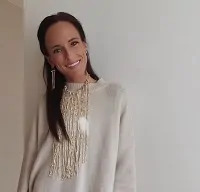 Kacey Bradley is the lifestyle and travel blogger for The Drifter Collective, an eclectic lifestyle blog that expresses various forms of style through the influence of culture and the world around us. Kacey graduated with a degree in Communications while working for a lifestyle magazine. She has been able to fully embrace herself with the knowledge of nature, the power of exploring other locations and cultures, all while portraying her love for the world around her through her visually pleasing, culturally embracing and inspiring posts. Along with writing for her blog, she frequently writes for sites like US Travel News, Thought Catalog, Style Me Pretty, Tripping.com and more! Follow Kacey on Twitter and subscribe to her blog to keep up with her travels and inspiring posts!
Like what you read? JOIN the Mommybites community to get the latest on FREE online classes, parenting advice, events, childcare listings, casting calls & raffles, and our Parents With Nannies Facebook group. SIGN UP NOW!