When you're raising a family, it can be difficult to find time to get away. There will always be something going on, whether it's personal or family commitments. As national holidays like Memorial Day come around, you may be checking your calendar and itching to get out of town. How can you get away for a bit and still make sure that everyone enjoys the trip, including your toddlers?
The first thing you should do is read up on what the best Memorial Day weekend trips will be this year. Find free or affordable events happening so you have a few things planned. If you'd prefer to wing it, you can leave the choice of dining up to whoever's hungriest while you're there.
Whether you're local, or visiting family in the area, or traveling from out of town, you'll find there's something for everyone, including the perfect place for the family to rest after big days of making memories. Check out these popular places for families with toddlers to visit during Memorial Day weekend trips.
1. Bryson City, North Carolina
Sometimes the best way to entertain the family is to go somewhere the kids can have the freedom to run around. Bryson City has you covered this Memorial Day weekend with their Heritage Festival.
It's a weekend festival that has craft demonstrations, sack races and designated children's play areas. You can go for free and only pay for the entertainment you want to enjoy and the food you'll get from booths.
2. Boston, Massachusetts
If you're around the Boston area, you can find plenty to do for a weekend trip, even on Memorial Day. While other places might be closed for the holiday, the Museum of Fine Arts will be open to families.
Free of charge, families can step inside the world of art to make crafts and see puppet shows. With both indoor and outdoor activities, there will be something for every budding artist.
3. Panama City, Florida
They key to planning a great weekend trip is to get ahead of the crowds. Reports show that there will be an estimated 41.5 million drivers on the road this year for Memorial Day. That means you may be facing big crowds and lots of traffic.
Take a break from the vacation crowds in Panama City. If your kids aren't into playing on the beach for very long, you can always go to Splash Resort for more water fun, or Airboat Adventures if your kids love to learn about animals.
4. Farmington, New Mexico
Avoid the big vacation crowds entirely by visiting passed over jewels like Farmington. Over the holiday weekend, the town is hosting Riverfest for families. There will be over two miles of trails that hold fun events, rides and activities for kids and families to enjoy together. Make sure to bring a stroller or two if your kids tire out quickly.
5. Cleveland, Ohio
One of the most fun things you can do while you're away from home is eat foods you couldn't normally get in your town. Stop by Cleveland to explore Berea's National Rib Cook-Off.
There will be constant live music and all the food you can fit on a grill. Kids will love the activity booths and snow cone machines, and parents will love that kids under 12 get in free.
6. Atlanta, Georgia
Atlanta is another major city that so many people will travel to when they get a three day weekend. You can still have fun in the Atlanta area without heading downtown if you visit Stone Mountain Park.
It's the most visited attraction in Georgia because it has endless amounts of fun for kids. There are standard amusement park rides, 4-D theater shows and even a laser show that features pyrotechnics to end your night.
7. Skytop, Pennsylvania
Nestled in the Pocono Mountains, Skytop has been a major spot for families to visit since 1928. As it's grown over the decades, it's become a major resort for families of all sizes.
Stop by to go boating with the kids or take them hiking. There's also a fun kid's program that's supervised by the best staff, so the adults can take advantage of the activities before meeting up later for a picnic barbecue.
8. Detroit, Michigan
There's nothing more classic for kids to do than go to a carnival. The Hazel Park Memorial Homecoming Festival in Detroit offers the opportunity for families to do just that this Memorial Day weekend.
After you get your ticket or wristband, your family can spend the entire weekend playing games, enjoying rides and even watching the Memorial Day parade.
9. New York City, New York
If you live in the city, you may want to escape it for the weekend, but for those who wouldn't mind a drive into town, there will be plenty to do.
There are multiple parades to choose from, plus the Smorgasburg fair to attend. Your family could try out fried cookie dough or shawarma tacos before heading to the next event.
10. Washington, D.C.
What better way to remember those who have fought for our country than to be in Washington, D.C. for Memorial Day weekend? You can check out the upcoming events to see which are most family friendly, but there are always the more traditional spots to visit.
Memorials and museums will be free to visit, and the museums will have kid-friendly activities in case they get bored.
As your friends begin to talk or post about what they'll be doing for Memorial Day weekend, don't feel like you're stuck at home. You can plan a weekend trip that will be fun for the whole family, so you don't need to grill your own hot dogs and eat out in the backyard again.
Go somewhere fun this year for Memorial Day by looking up which cities have the best events going on. You can drive to the closest one or splurge and take the family on a flight.
Wherever you decide to go, the national holiday will have everyone out and about. Plan ahead for potential traffic and then lose yourself in the fun of being on a trip with your family.
---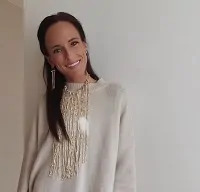 Kacey Bradley is the lifestyle and travel blogger for The Drifter Collective, an eclectic lifestyle blog that expresses various forms of style through the influence of culture and the world around us. Kacey graduated with a degree in Communications while working for a lifestyle magazine. She has been able to fully embrace herself with the knowledge of nature, the power of exploring other locations and cultures, all while portraying her love for the world around her through her visually pleasing, culturally embracing and inspiring posts. Along with writing for her blog, she frequently writes for sites like US Travel News, Thought Catalog, Style Me Pretty, Tripping.com and more! Follow Kacey on Twitter and subscribe to her blog to keep up with her travels and inspiring posts!
Like what you read? JOIN the Mommybites community to get the latest on FREE online classes, parenting advice, events, childcare listings, casting calls & raffles, and our Parents With Nannies Facebook group. SIGN UP NOW!