It's the most wonderful time of the year.
There's nothing quite like seeing the joy on your children's faces when the holidays roll around. But a bit of trepidation can sneak in to dampen all that cheerfulness if you're planning to travel during the winter season.
That's because, well, pretty much everyone else is planning to hit the road, too. Busy airports and congested roadways bring on stress year-round. Then, of course, you add your kids to the equation. As much as you love your holiday time together, it can be stressful to travel with little ones.
That's why we've gathered the following six tips to help you and your kids make your journey like pros this holiday season and beyond.
1. Plan Together
Even your littlest children can help as you prepare for your holiday getaway. And, once they're involved in the process, they'll start getting used to the idea of going on an airplane or taking a road trip, which will make them feel more secure on the day of your trip. Plus, they might even get excited — which makes your job of getting them to and from your house a lot easier.
Older kids can help with more advanced tasks, like researching where they'd like to eat at the airport or what fun activities there are in your hometown. Have younger ones pack their own carry-on or car bags — let them choose books and toys they'd like to have with them for the ride.
2. Make It Easy on Baby
Your family might include an infant, which means your pre-trip planning will have to be more specific than even what we described above. For instance, if you're in the car, you'll have to plan your route carefully. You might think the shortest trek possible is best for both baby and you, but you'll be better off following a path that has plenty of rest stops, restaurants and other places where you can break from the road, change diapers, feed, etc.
To that end, you'll want to brush up on airline regulations before you bring your baby on board, too. For example, if your child is under 2, you can bring breast milk or formula on board, and you can pack more liquid than what the TSA typically allows. On top of that, some airlines will gate-check your stroller, so you can comfortably wheel your little one through the airport, and have your ride waiting when you get off the plane, too.
3. Pack Ahead of Time
As a parent, you're aware of how hard it is to leave the house on an average day without forgetting something. A big trip won't allow you to run home and grab whatever you might have left behind, so plan your trip by making a packing list and check it twice.
The must-haves for any journey will vary, but you'd be wise to compare your list to travel experts' go-tos. Don't forget to pack a camera, health insurance information, medications, chargers and toiletries — and that's just for the grown-ups. You might also consider throwing a few surprises into your bag, just in case you're dealing with fussy kids while on the road.
4. Make Sure Your Lodging Is Kid-Friendly
Your home is your fortress, but chances are, hosts without kids won't have their place ready for rambunctious little ones. Video chat with the loved ones you're staying with this holiday season to see what supplies you need to bring along. Tell them how to safely store hazards like cleaning supplies and medications, so they're out of arm's reach.
Hotels might also be able to provide similar protections, so call ahead and see if they childproof rooms for young guests. If not, invest in a travel childproofing kit, learn how to quickly and effectively make your room safer, and be sure to pick up a roll of duct tape — it makes a quick and easy-to-remove outlet cover.
5. Plan for a Recovery Day
Traveling takes its toll on you — imagine how your little ones feel after an extra-long journey. Therefore, once you arrive at your holiday destination, you shouldn't expect to do much that evening or the next day. Instead, feed the kiddos an early dinner and get them to bed. Then, spend the next day hanging out so they can get used to their new surroundings. After that, let the holiday festivities begin.
6. Let the Good Times Roll
It can be tempting to pack your holiday schedule with parties, reunions and dinners — you've probably done the same during Christmases past. But now, with kids in tow, that same packed agenda will burn out all of you. Try and whittle down the day's must-dos to one single event. That way, you and your kids can relax each morning and recharge after an outing. It'll make for a much more pleasant, much less cranky holiday season, and that will be worth it for every single member of your family.
With these six tips in mind, your brood is ready to hit the road or fly the skies this holiday season. And, once you all arrive at your destination, you will be able to safeguard your space and yourself with a few scheduling limitations, too. All of that adds up to a memorable holiday without the implicit stress that comes with this time of year — and that will make it all worth it.
---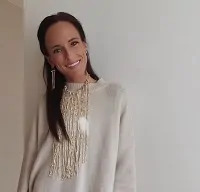 Kacey Bradley is the lifestyle and travel blogger for The Drifter Collective, an eclectic lifestyle blog that expresses various forms of style through the influence of culture and the world around us. Kacey graduated with a degree in Communications while working for a lifestyle magazine. She has been able to fully embrace herself with the knowledge of nature, the power of exploring other locations and cultures, all while portraying her love for the world around her through her visually pleasing, culturally embracing and inspiring posts. Along with writing for her blog, she frequently writes for sites like US Travel News, Thought Catalog, Style Me Pretty, Tripping.com and more! Follow Kacey on Twitter and subscribe to her blog to keep up with her travels and inspiring posts!
Like what you read? JOIN the Mommybites community to get the latest on FREE online classes, parenting advice, events, childcare listings, casting calls & raffles, and our Parents With Nannies Facebook group. SIGN UP NOW!