During the winter, kids get to enjoy many activities that make winter great. They get days off of school, afternoons to spend sledding and plenty of opportunities for snowball fights. For a while, that's the highlight of their year, but anything becomes monotonous after a while. 
One of the downsides to winter is that kids are stuck inside most of the time. It might be too cold outside sometimes or they're recovering from the flu on the couch. Antsy kids are easily irritated, but you can keep winter meltdowns from happening by throwing a party. 
Remind your kids about the fun of summer by hosting a tropical theme party (H2) 
With the right food, decor and activities, you'll all feel transported to a warm, sunny location without the cost of a real vacation – and help get them through winter. 
1. Bake Great Food
To feel transported, you need something that interacts with your five senses to take you out of the moment. An easy way to do that is to bake great food that features tropical ingredients. 
Your kids aren't stuck with eating pineapple fruit bowls for the winter just for something different to snack on. Before you throw your party, check out tropical recipes like kalua pulled pork, Hawaiian chicken kebabs and panko-crusted tilapia with mango salsa.  
2. Invent Tropical Activities
Adults may enjoy a party focused solely on food, but kids need activities to keep them entertained. Tropical games will help them feel like they're on a warm beach, instead of inside a heated home surrounded by winter weather. 
Bring the beach to your kids by filling a pool with sand in your living room and getting their beach toys out of storage. When your kids finish building sandcastles, deflate the pool and dump it all in the trash for a quick and cheap activity.  
They can also make an ocean in a bottle with a little water, oil and food coloring. Drop in plastic fish or seashells to make their private oceans even cuter.  
3.
Handmake
the
Décor

No party is complete without decor, but don't give yourself all the work. Let the kids get involved by planning out decor with them. Start by lining the walls with bamboo for a giant visual effect no one can miss. 
Next, you can move on to paper pineapples, which kids of any age can make with safety scissors, glue and construction paper. You can also decorate with palm leaves made out of multicolored paper and stick them around your home. 
4. Focus on Motor Skills
Young kids don't realize when they play games, they're still developing their motor skills. Create a focus on their development without them even realizing it by introducing them to motor skills games. Inflate a plastic beach ball and have them toss it around while they sit in a circle. Let them search for hidden seashells around your home or have them act out their favorite beach activities. While they have fun, they'll develop important motor skills they'll use for the rest of their lives. 
5. Build a
Tiki
Bar
No tropical island is complete without a tiki bar that serves drinks and snacks. Kids love to pretend they can work a cash register and handle money, so build a tiki bar and set them up with lemonade and fun snacks. Pay for everything with tropical dollars you cut out of paper and your kids will practice learning about money while they stand behind their own personal tiki bar. 
Don't Forget Their Outfits
The last little detail that will make your kids feel like they're in the tropics is what they wear. Dress them in their favorite summer clothes and let them wear flip flops around the house. Between snacking on summery foods and coloring the decor, they'll love the tropical party you throw, and winter will go much more smoothly this year.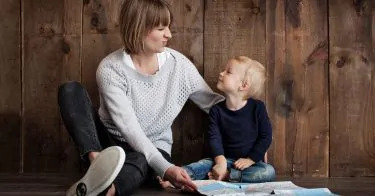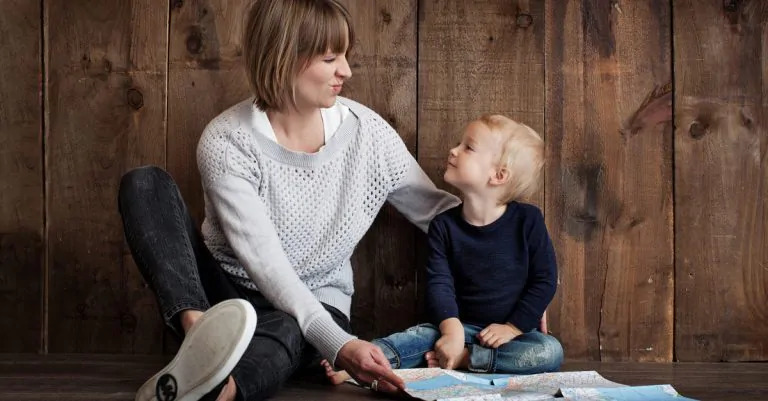 Read Next | Find a Great Nanny in and around New York City
---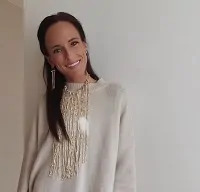 Kacey Bradley is the lifestyle and travel blogger for The Drifter Collective, an eclectic lifestyle blog that expresses various forms of style through the influence of culture and the world around us. Kacey graduated with a degree in Communications while working for a lifestyle magazine. She has been able to fully embrace herself with the knowledge of nature, the power of exploring other locations and cultures, all while portraying her love for the world around her through her visually pleasing, culturally embracing and inspiring posts. Along with writing for her blog, she frequently writes for sites like US Travel News, Thought Catalog, Style Me Pretty, Tripping.com and more! Follow Kacey on Twitter and subscribe to her blog to keep up with her travels and inspiring posts!
Like what you read? JOIN the Mommybites community to get the latest on FREE online classes, parenting advice, events, childcare listings, casting calls & raffles, and our Parents With Nannies Facebook group. SIGN UP NOW!