As a parent, your child's health is of the utmost importance. This week, we held an informative and important teleclass, generously sponsored by Pager and expertly presented by Kim Henderson, MD, JD, experienced emergency medicine physician and loving mother. The class provided guidance on how to keep your child healthy,  what conditions to keep an eye on, and addressed questions about your child's wellness.
Some topics that Kim covered were common ailments of babies and children, when to bring your child to the doctor, caring for your child's growth and development, and the dish on childhood vaccinations.
In case you missed it, you can find a link to the recorded class HERE.
Pager would also like to pass along the following message to you:
Thank you for attending the "From Sniffles to Stitches" teleclass with Pager's Dr. Henderson! Pager is excited to be a part of providing you with information about your child's health.
Click here to answer a few questions about your teleclass experience, receive a Pager promo code, and enter to win a raffle for $100 eGift Card! The raffle will close on Monday, 5/4 at 12:00 PM.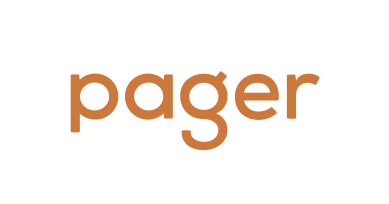 Next time you or your child is sick, skip the long waits and germ exposure of urgent care and use Pager to request a doctor to see you at home, right away. Pager is a mobile app in New York that offers on-demand doctor visits to your home or office. Pager's board-certified and experienced doctors can treat children, infants and older, as well as adults and the elderly. Pager treats many urgent care issues, including cold and flu symptoms, stomach problems, cuts and sprains, and much more, all in less than 2 hours. Download the Pager app now and request a doctor with just the tap of the button next time your little one is under the weather. For more information, visit our website, like us on Facebook, and follow us on Twitter and Instagram.
Kim Henderson, MD, JD, believes in treating the whole patient – physically and mentally. She believes in a collaborative approach to care, listening intently to her patients and establishing an effective dialogue. Dr. Henderson attended Georgetown University School of Medicine and George Washington University School of Law. She completed her residency at George Washington University Medical Center. Dr. Henderson is Board Certified with 14 years of experience with a specialty in emergency medicine. She received the Karen Seitel Care and Compassion Award at Beth Israel Medical Center.

Like what you read? Sign up for our free newsletter so you can be informed of the latest FREE webinars & teleclasses, parenting articles, & weekly raffles.
The views and opinions expressed on this blog are purely the blog contributor's. Any product claim, statistic, quote or other representation about a product or service should be verified with the manufacturer or provider. Writers may have conflicts of interest, and their opinions are their own.