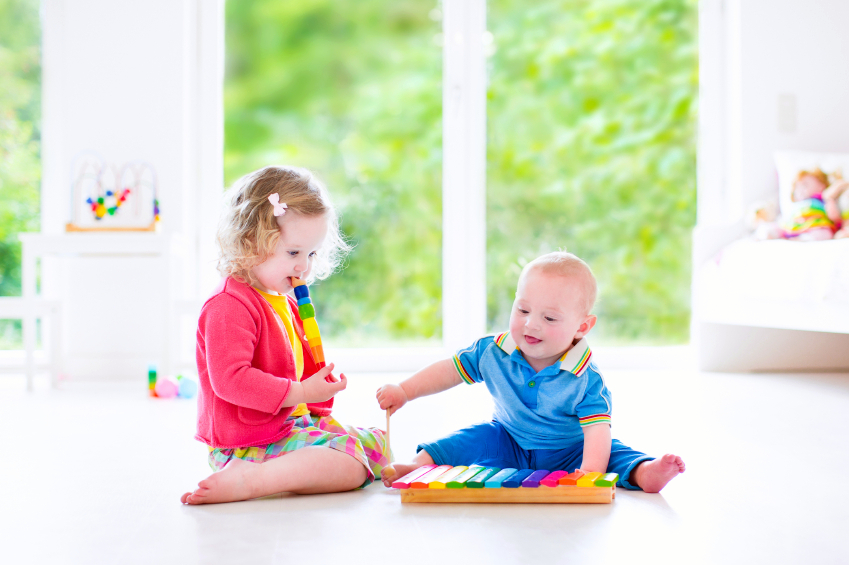 Music can play a powerful role in our lives, and for babies and young children, introducing music early on can promote healthy brain development. The impact of music on the brain is becoming a 'hot' topic in science.
This week, we held a fun and illuminating teleclass with expert Deanna deCampos, founder of Eastside Westside Music Together – also our generous sponsor – who helped explain it all and provide tips on how parents can create quality early music experiences with their little one now, and set the stage for long-lasting benefits down the road.
In case you missed it, you'll find a link to the recorded teleclass HERE.
During class, Deanna discussed topics such as how and why music makes a difference in so many developmental areas (brain architecture, language, cognitive, physical, etc., why YOUR voice matters, and how parents can help their child become a confident music maker.
Here are some additional resources that Deanna would like to share, for your ongoing reference and support:
Why Making Music Matters – Carnegie Hall commissioned a research study on the effects of music in early childhood development. Read the article here. The full report is linked in the article! A long but excellent read!
Music and Your Baby's Brain – On a timely note, this research was published this week! It's about how music impacts baby's response to speech.
Deanna mentioned the concept of "Serve and Return" in the teleclass. For more information on this topic, go to the Developing Child website. You'll also find great information on brain architecture, executive function, and other key concepts relevant to the developing child. I wish this site had been around when my daughters were little!
ESWS encourages parents and caregivers to 'like' their Facebook page, where they post great articles and information about their program.
Website: ESWSMusicTogether.com
National Website: MusicTogether.com
To reach Deanna directly, email  at [email protected]
Generously sponsored by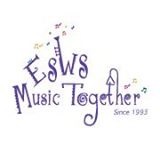 Deanna began teaching Music Together in 1992 and founded Eastside Westside Music Together in early 1993. ESWSMT has served nearly 50,000 families on the UES and UWS since its inception. Deanna has performed as both actor and singer on stages throughout the country and can occasionally be spotted performing on stage with her husband, tenor saxophonist Ned Otter. In 2009, she co-founded the non-profit organization ArtStrides with three other Music Together colleagues. Deanna still loves to teach weekly, even after 23 years! She has taught Infants, Mixed-ages, Preschool, Big Kids, Intergenerational, Outreach, and Guitar for Grown-ups classes. Along with being at the helm at this center, Deanna is also the Director of Educational Services for Music Together's international headquarters, overseeing teacher education worldwide.
Like what you read? Sign up for our free newsletter so you can be informed of the latest FREE webinars & teleclasses, parenting articles, & weekly raffles.
The views and opinions expressed on this blog are purely the blog contributor's. Any product claim, statistic, quote or other representation about a product or service should be verified with the manufacturer or provider. Writers may have conflicts of interest, and their opinions are their own.