Whether children realize they are learning or not, many playtime activities develop your children's skills such as cognitive, social and motor. This weekend, partake in the following developmental activities with your children where they get to meet animals, climb on playgrounds and play with art. You'll both have a blast while they learn valuable skills for their future.
1. Take a Trip to the Zoo
Children love seeing their favorite animals up close and personal at the zoo. Most exhibits also have factual information about each animal so your children can learn about the animals' natural environments, behaviors and eating habits. Interactive portions at the zoo — such as a petting zoo area or feeding the ducks — will teach your children compassion for animals, which often extends to compassion for people as well.
2. Plant a Garden
Buy seeds for summer flowers like poppies, sunflowers or marigolds to plant with your little ones. Gardening is the perfect activity for kids who love to get messy and play in the dirt. They can help you shovel holes, plant the seeds, water them and watch them grow, which will help develop their motor skills in their hands and fingers while also learning how to nurture plants. Your children will feel like they're playing while they learn the life cycle of flowers from seed and germination to growth and pollination.
3. Create a Scavenger Hunt
As natural investigators, children love to explore and use their five senses. Create a scavenger hunt for your children with different clues or make one up on the spot. Tell your children to find objects by specific colors—find a blue shirt and red fruit—or shapes—find an object with a circle. You can also tell your children to search the bookshelves for a specific word or number.
Hands-on learning will improve your children's memory skills and especially helps them learn concepts like colors and shapes if they learn best through touch. Scavenger hunt possibilities are endless and easily modified to your children's interests such as a pirate or mermaid theme.
4. Visit the Playground
For children, almost nothing beats the thrill of exploring the slides and climbing equipment at the playground. Playground equipment encourages physical activity and offers play space for children to release their energy.
When your children play on a playground, the activities and challenges prime your children's brain for learning. Children will have to think through the challenges the equipment offers and develop perseverance to accomplish a goal such as making it to the top of a jungle gym.
Playgrounds also make it easy for children to interact and make friends, which develops their social skills and teamwork. Some of the equipment requires children to work together and cooperate.
5. Design a Work of Art
If you provide your children with a wide array of materials, their imagination will kick in and they'll be inspired to create. Let them experiment with classic art supplies like paint, paper, crayons and stickers but give them more variety with yarn, clay, glitter and fabric swatches.
When you encourage your children to imagine and create while giving positive feedback, your children build self-confidence. You should also refrain from offering too much help to allow children to problem solve more effectively.
6. Change Up Story Time
Put a new twist on story time by creating a new ending to one of your children's favorite books. In this activity, your children will develop their language and problem-solving skills while being creative. First, choose a book your children are already familiar with and read it about halfway through. Then instruct your children make up a different story for the rest of the book.
Young children often like the predictability of familiar stories so they may find it difficult at first to think of new ideas. Feel free to brainstorm with them until they get the hang of it. Write down the new version of the story as your children tell it to you. Leave space on the paper so your children can illustrate the scenes.
7. Ride Bicycles
Children sit a lot more than they used to, especially with television screens, smartphone screens and tablet screens. It is recommended for preschoolers to have at least two hours of physical activity every day while toddlers and older children should have at least one hour of physical activity. Active playtime will lead to stronger bones and muscles with a reduced risk of your children becoming overweight or developing type 2 diabetes.
A great way to clock up the minutes is riding bikes through a quiet neighborhood or park. It's safest for one parent to ride in the front and one parent to ride in the back with the kids in the middle.
A Weekend Full of Possibilities
Stay indoors, head outdoors or travel around town with these developmental activities. Watch your children grown and enjoy a fun-filled weekend of discovery.
---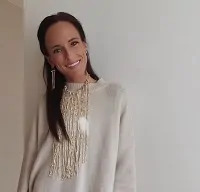 Kacey Bradley is the lifestyle and travel blogger for The Drifter Collective, an eclectic lifestyle blog that expresses various forms of style through the influence of culture and the world around us. Kacey graduated with a degree in Communications while working for a lifestyle magazine. She has been able to fully embrace herself with the knowledge of nature, the power of exploring other locations and cultures, all while portraying her love for the world around her through her visually pleasing, culturally embracing and inspiring posts. Along with writing for her blog, she frequently writes for sites like US Travel News, Thought Catalog, Style Me Pretty, Tripping.com and more! Follow Kacey on Twitter and subscribe to her blog to keep up with her travels and inspiring posts!