I was recently at a small social gathering where I was introduced to some new people. As is common practice, most people talked about work and what they did for a living. Several of my friends' husbands are lawyers, so we had a lot of those and other professionals. My husband, a social worker, and myself, a yoga teacher and doula, were the odd balls.
One of the men approached me and asked about being a doula. His wife was pregnant, and he said he kept hearing the word "doula" being thrown around, and he wanted to know what all the hype was about. I actually appreciated his curiosity and interest.
So here is some basic information about labor support doulas, and why you may consider hiring one. This information may come in handy for those pregnant people with a skeptical partner or extended family member who may think hiring outside help for your birth is a bit nuts!
What is a doula, and what are the benefits of hiring a doula?
Doulas are professional birth workers who offer continuous emotional, physical and informational support to a laboring person. Studies have shown that having a trained doula present at birth decreases need for common medical interventions such as pitocin, cesarean and instrumental births with forceps and a vacuum extractor. There has also been research demonstrating that people tend to have shorter labors and a more positive birth experience, and feel more secured and cared for, when a doula is involved.
Here are some specific examples of the support a doula may offer. Should a person be facing some interventions they are unsure about, or decisions they have to make, the doula should be able to provide the information to help make an educated decision. It is never appropriate for the doula to make the decision for the person. Since the doula is well-versed in identifying normal labor patterns, the doula can help assure a mother when labor appears to be moving along well, or recognize when labor looks dysfunctional.
The doula also comes equipped with a slew of comfort measures such as massage techniques, warm compresses, a birth ball, and different laboring and birthing positions. From an emotional standpoint, having the support of a doula is very different than the caring support of a partner or loved one, mainly because the doula is not emotionally invested or involved.
For many partners, it can be challenging to watch someone you love be in pain, and this may leave them feeling overwhelmed or ill-equipped to emotionally support the laboring person. The doula is trained to see this, and doesn't have the same emotional attachment, so offering emotional support may feel less complicated. That said, the doula is not there to replace the partner. The doula is there to be another team member and offer support to the partner as well, and help the partner get as involved as desired.
Lastly, the doula can help the birthing person or couple create birth preferences or a birth plan. Once hired, the doula then meets with the couple to review how they foresee their upcoming birth. They will discuss interventions, desire to take or abstain from pain medications, priorities of birth choices, emotional fears about the labor and ways the mother may desire support. This is then all written down for the couple to have and then to discuss with the care provider, as well as bring to the hospital.
Once all the prep work is done, the birth preferences have been discussed and written, all that is left is for the doula to be ready for the labor to begin. The doula is on-call 24/7 starting at 37 weeks up until they have their baby. From that point on, the doula is ready to arrive on site and provide emotional support, physical comfort, and vast impartial knowledge of birth during this transitional time.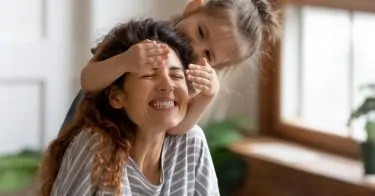 Read Next | This Is Where to Hire an Amazing NYC Nanny
---
Deb Flashenberg is the founder and director of the Prenatal Yoga Center in NYC. Along with being a prenatal yoga teacher, she is also a labor support doula, Lamaze childbirth educator, mother of two and self proclaimed "birth and anatomy geek." Deb received her first vinyasa yoga certification with Shiva Rea and then added to her education by completing the OM Yoga advanced  yoga teacher training with Cyndi Lee. After the challenging birth of her first child, Deb became incredibly interested in pelvic health and has since earned her Pelvic Floor Yoga Certification with Leslie Howard. For the past 5 years, Deb has also greatly enjoyed being the host of the podcast,  Yoga | Birth | Babies, where she speaks with some of the world's leading experts in pregnancy, birth, breastfeeding and parenthood. 
Like what you read? JOIN the Mommybites community to get the latest on FREE online classes, parenting advice, events, childcare listings, casting calls & raffles, and our Parents With Nannies Facebook group. SIGN UP NOW!
The views and opinions expressed on this blog are purely the blog contributor's. Any product claim, statistic, quote or other representation about a product or service should be verified with the manufacturer or provider. Writers may have conflicts of interest, and their opinions are their own.