How do I care for my baby's mouth and teeth?
One of the most important things I emphasize when I do a newborn visit is baby mouth care, along with feeding, nutrition, development, sleep. etc. Dental caries (decay and cavities) and other oral health diseases cause not only oral diseases, but also systemic maladies. Children with dental caries are at also at risk for speech problems, tooth problems, unsightly damaged teeth that cause pain, poor self-esteem and other problems.
A child's future oral health begins in utero, where the mother's oral health is the first determent. Oral diseases can affect your pregnancy. One of the risk factors during pregnancy is Pregnancy Gingivitis, where dental plaque on teeth and under gums, secondary to increased maternal hormones, cause a pregnant mother's gums to have an exaggerated reaction to plague. The plaque, not hormones, can cause an increased dependent and saliva facilitated problem. Caries are a transmissible infection transferred by mother or caretaker to infant. That is why it is so important that parents have excellent oral health when caring for a baby.
The most important risk factor for early tooth decay is tooth decay in parents' and caregivers' mouths. Risk factors associated with early childhood tooth decay are:
Children of mothers with dental decay.
Babies who sleep with a bottle or are breastfed through the night.
Dental caries start with the eruption of the first tooth. Streptococci mutans is a bacterial infection mainly transmitted by mothers or caretakers to infants. The first two years of life is usually the time when infection develops in a child. The earlier a baby is colonized the greater the risk for caries. There is a 1- to 3-year period of infectivity. Sugar and carbohydrates lower the ph level in the mouth and provide a source of nutrition for the bacteria. Carbohydrates and sugar provide an environment for bacteria to produce acid, which causes risk for gingivitis in pregnant women. It is essential that pregnant mothers receive dental care during pregnancy, especially between the 14th and 20th week of gestation.   At birth, primary baby teeth have already formed.  Permeating teeth are developing or beginning to mineralize. Early tooth decay is a bacterial infection that can be transmitted by parents and caretakers. Early tooth decay is often passed by sharing spoons, cleaning pacifiers with caretaker or parent's saliva and kissing baby's mouth.
Pre-term low birth weight is linked to periodontal disease in pregnant mothers. Pregnancy and early childhood are critical times where both mother and baby receive good oral health care. Dental caries are a transmissible infectious disease that cause demineralization of enamel. Children's enamel gets eroded as bacteria break down the food. The ph level of the baby's mouth falls when she eats carbohydrates, which lowers the ph level of the baby's mouth and also provides nutrients for bacteria, which damages the tooth enamel, causing dental caries. Fluoride can provide some protection by strengthening the enamel. Dental caries are the most common infection in children and most common cause of infectious disease in children.
Dental caries are preventable. The first step is having good dental care during pregnancy as discussed. After your baby is born it is important to do baby mouth care after feeding your infant. This means wiping your baby's mouth with a soft, clean cloth after feeding or using a baby mouth care kit such as Oral B Baby Mouth Care or Baby Ambusol Baby Mouth Care. At the eruption of the first tooth, you need to clean the baby's teeth. Decay begins as soon as the first tooth erupts. Therefore it's important to clean your baby's mouth after feeding and before sleep. You should use a soft cloth or finger glove cover or a baby toothbrush with soft bristles designed especially for babies. When you are caring for your baby's teeth you should look for white spots.
White spots on your baby's teeth can be the first sign of a cavity.  Cavities in babies often develop on the upper front teeth at the gum line.  If caries are diagnosed early on, the pediadontist possibly can stop further infection and damage by treating the tooth with a concentrated fluoride.
Brown spots on baby's teeth indicate more serious and significant infection.  Sometime between the eruption of the first tooth and the 1st year you should take your baby to the pediadontist.
During your baby's first dental visit your baby will be placed on your lap while you sit in the dentist's chair. Pediadontists have wonderful offices geared to babies and children so that children will not be afraid of the dentist. The dental hygienist will show you and your baby proper tooth brushing, as much as your baby will tolerate her brushing her teeth.  They will go over the amount of toothpaste and type of brush to use depending on how old your child is. The pediadontist will then do an examination of your baby's teeth.
Pediadontists look for the following:
1.    Plaque
2.    White spots or caries
3.    Tooth defects
4.    Dental abscesses
This includes counting the teeth and looking for white spots or stains or brown spots on your baby's teeth. Baby's teeth should be all the same color. Finally the pediadontist or hygienist will try, if your baby will tolerate it, to put a fluoride varnish on your baby's teeth. Starting early with dental visits is essential as this preventive care can prevent future dental caries and problems.
Like what you read? Sign up for our free newsletter so you can be informed of the latest FREE webinars & teleclasses, parenting articles, & weekly raffles.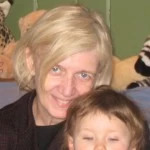 Expert: Dr. Gina Lamb – Amato MD  Gina is a general pediatrician and developmental pediatrician who works at Village Pediatrics and Agho Medical practices both in Manhattan, NY. She has a masters in child therapy and works with a child psychologist Rosa Vasquez PhD performing office and home consultation for newborns and parents, office and home developmental assessments, school consultations and parent child playgroups where play and art along with baby massage and other techniques are used to help parents bond and support their child's development. She is the mother of a beautiful daughter who is 3 years old and the joy of her life.
The views and opinions expressed on this blog are purely the blog contributor's. Any product claim, statistic, quote or other representation about a product or service should be verified with the manufacturer or provider. Writers may have conflicts of interest, and their opinions are their own.